Bruins Beat Senators in Overtime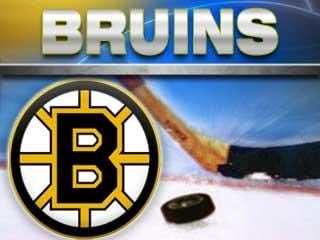 Ken Bell
Bergeron leads Bruins to 2-1 OT win over Senators
By KEN POWTAK=
Associated Press=
BOSTON (AP) _ Patrice Bergeron scored the winning goal with 1:21 left in overtime after a replay review, lifting the surging Boston Bruins to a 2-1 win over the Ottawa Senators on Thursday night.
Nathan Horton scored the other goal for Boston, which won its fourth straight and was coming off a 4-1 road trip. The Bruins are 13-2-2 this season.
Tuukka Rask made 30 saves for the Bruins, including a pair of stellar stops in OT.
Jim O'Brien scored for the Senators, who had a five-game winning streak snapped.
Bergeron deflected a shot from the left circle that broke off Ottawa goalie Robin Lehner and trickled across the goal line. The crowd roared, the light went on and horn sounded, but the referee behind the net waved it off.
Replays clearly showed the puck slid across when Lehner reached back and knocked it into the net before pulling it back out.
AP-WF-03-01-13 0335GMT