Bruins Blanked by Buffalo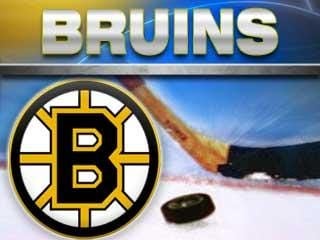 Miller makes 36 saves as Sabres blank Bruins 6-0
By JOHN WAWROW
AP Sports Writer
BUFFALO, N.Y. (AP) – With Buffalo Sabres coach Lindy Ruff
nursing three broken ribs and watching from the press box, goalie
Ryan Miller made 36 saves to earn his second shutout in three games
in a 6-0 win over the Boston Bruins on Wednesday night.
Jason Pominville scored twice, set up both times up by Ville
Leino, and helped Buffalo improve to 4-0-1 in its past five. Tyler
Ennis had a goal and assist, and Drew Stafford, Christian Ehrhoff
and Patrick Kaleta also scored for Buffalo, 5-0-4 in its past nine
home games.
The Northeast Division-leading Bruins fell to 5-6-1 in their
past 12 games. Boston, which won at Washington on Sunday, hasn't
won two straight victories since beating Winnipeg and Montreal on
Jan. 10-12.
Bruins starter Tuukka Rask didn't last 22 minutes before being
pulled after allowing three goals on 10 shots. Tim Thomas gave up
three goals on 19 shots.

(Copyright 2012 by The Associated Press. All Rights Reserved.)