Bruins blow through the Hurricanes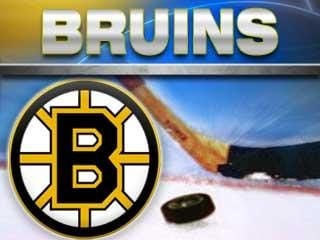 Ken Bell
Marchand scores 2 in Bruins' 6-2 win over Carolina
KEN POWTAK=
Associated Press=
BOSTON (AP) _ Brad Marchand scored two goals and Tuukka Rask stopped 40 shots, leading the Boston Bruins to a 6-2 victory over the struggling Carolina Hurricanes on Monday night.
Rich Peverley, Andrew Ference, Jordan Caron and Nathan Horton each added a goal, and defenseman Dennis Seidenberg established a career-high with three assists for Boston, which moved a point behind Montreal in the Northeast Division.
The Bruins won for the fourth time in five games by scoring a season-high in goals after dropping a 2-1 decision at the rival Canadiens on Saturday.
Patrick Dwyer and Drayson Bowman scored for the Hurricanes, who lost for the 12th time in 13 games, 11 of them coming in regulation.
Carolina has allowed four or more goals in 10 of its last 14.
AP-WF-04-09-13 0152GMT