Bruins Burned by Sidney Crosby and the Penguins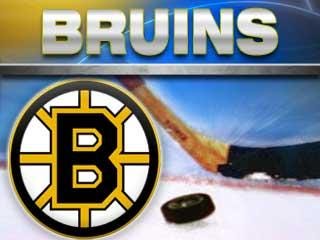 Crosby scores twice, Penguins beat Bruins 5-3
.
By HOWARD ULMAN
AP Sports Writer
BOSTON (AP) – Sidney Crosby had two goals and an assist, James
Neal scored the go-ahead goal on a power play, and the Pittsburgh
Penguins beat the Boston Bruins 5-3 on Tuesday night.
In Pittsburgh's first game since a late brawl Sunday against the
Philadelphia Flyers, Crosby gave the Penguins a 1-0 lead 7:41 in.
He made it 4-2 with 1:11 left in the second period with his club's
second power-play goal in 48 seconds.
The Penguins maintained their one-point lead for the No. 4 seed
in the Eastern Conference over the Philadelphia Flyers, who lost to
the New York Rangers 5-3. The Bruins, who clinched the Northeast
Division title on Sunday night, are 7-2-1 in their last 10 games.
Paul Martin and Arron Asham scored Pittsburgh's other goals.
Benoit Pouliot, Milan Lucic and Rich Peverley scored for Boston.

(Copyright 2012 by The Associated Press. All Rights Reserved.)