Bruins Fall to Caps Heading to All-Star Break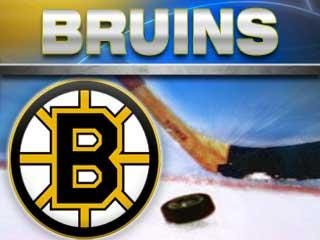 Perreault's hat trick leads Capitals past Bruins
WASHINGTON (AP) – Mathieu Perreault got his first career hat
trick, including the tie-breaking goal in the third period, to lead
the Washington Capitals to a 5-3 victory over the Boston Bruins on
Tuesday night.
Perreault's third goal of the game came 7:18 into the third
period when he put in a rebound off Roman Hamrlik's shot to give
Washington the lead.
Cody Eakin also scored for the Capitals, who won for the second
time in five games. Dennis Wideman added an empty-netter with 27
seconds left.
Rich Peverley, Tyler Seguin and Brad Marchand scored for Boston
in the final game for both teams before the All-Star break.

(Copyright 2012 by The Associated Press. All Rights Reserved.)