Bruins Fall to Sabres in a Shootout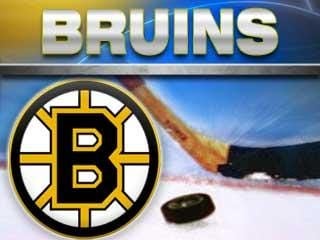 Roy scores to seal Sabres 2-1 SO win over Bruins
By JOHN WAWROW
AP Sports Writer
BUFFALO, N.Y. (AP) – Derek Roy scored the decisive shootout goal
in lifting the Buffalo Sabres to a 2-1 win over the Boston Bruins
on Friday night.
Ryan Miller made 35 saves through regulation and stopped three
of four shootout attempts in helping the Sabres improve to 3-0-1 in
their past four games. Andrej Sekera scored for the Sabres, who are
8-3-2 in their past 13 games.
Zdeno Chara scored the tying goal 3:36 into the third period as
the Bruins salvaged a point. Coming off a 4-2 win at St. Louis on
Wednesday, Boston dropped to 8-9-2 in its past 19 games, a stretch
in which it has failed to win consecutive games.


(Copyright 2012 by The Associated Press. All Rights Reserved.)