Bruins Give St. Louis the Blues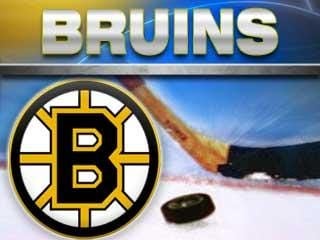 Marchand scores 2 to lead Bruins over Blues 4-2
ST. LOUIS (AP) – Brad Marchand scored twice and Tim Thomas
stopped 30 shots to lead the Boston Bruins to a 4-2 win over St.
Louis on Wednesday, ending the Blues' team-record point streak at
21 home games.
Chris Stewart and Ryan Reaves scored for the Blues on the first
five shots of the game, but Thomas stopped the next 27 shots to
give the Blues their first regulation loss to an Eastern Conference
team in 15 games this season.
St. Louis, 26-4-4 at home, last lost at home in regulation 5-2
decision to Chicago on Dec. 3, 2011.
Marchand and Milan Lucic scored in the first period to give the
Bruins a 2-0 lead. Marchand pushed the lead to 4-2 midway through
the third period with his 21st goal of the season.


(Copyright 2012 by The Associated Press. All Rights Reserved.)