Bruins Recall Carter Camper from Providence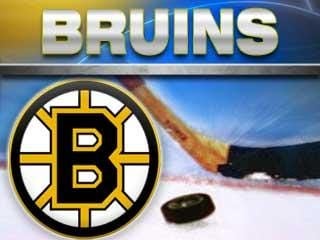 BRUINS RECALL CARTER CAMPER FROM PROVIDENCE
BOSTON, MA – Boston Bruins
General Manager Peter Chiarelli announced
today that the club has recalled
forward Carter Camper from the
Providence Bruins (American Hockey League).
Camper is expected to join
the club on their road trip in St. Louis and be
available for the team's
practice in St. Louis at the Scottrade Center at
10:30 a.m. CT on
Tuesday, February 21.
With the Providence Bruins this
season, Camper has 14 goals and 24
assists in 53 games. As of February 20th,
he leads the team in overall
points (38) and assists (24) and is coming off
his first professional
hat trick which he registered against the Connecticut
Whale on February
19. Camper was also the only P-Bruin selected to
participate in this
year's AHL All-Star game on January 29th, held in
Atlantic City, NJ.
This marks Camper's first NHL recall of his career. In
2010-11, Camper
appeared with Providence three times at the conclusion of his
collegiate
career, recording one goal and one assist in three games
played.
Prior to arriving in Providence, Camper played four seasons at
Miami
(Ohio) University with 69-114=183 totals in 156 games. He went to
the
NCAA tournament in all four of his college seasons with two Frozen
Four
appearances. In his senior season at Miami, he was a Hobey
Baker
finalist when he ranked third in the nation in both assists and
points
with 19-38=57 totals, and also became the first player in the
school's
history to be named CCHA Scholar-Athlete of the Year.
Camper
was signed by Boston as a free agent on April 7th, 2011.
The 2011-2012
Boston Bruins season is presented by the Massachusetts
State Lottery. Fans
interested in learning more about Boston Bruins
players, or ticket options,
should visit the team website at
www.bostonbruins.com
or call 617.624.BEAR (2327).
TRANSACTION: Boston Bruins recall Carter
Camper from the Providence
Bruins (AHL).