Bruins Sign Exelby and MacDermid to 1-Year, 2-Way Contracts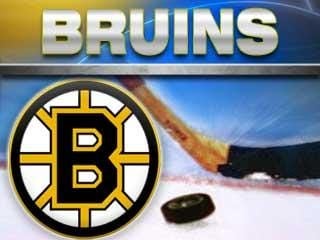 Ken Bell
BOSTON BRUINS SIGN DEFENSEMAN GARNET EXELBY AND FORWARD LANE MACDERMID
TO ONE-YEAR, TWO-WAY CONTRACTS
BOSTON, MA – Boston Bruins General Manager Peter Chiarelli announced
today, July 11, that the club has signed defenseman Garnet Exelby and
forward Lane MacDermid to one-year, two-way contracts through the
2012-13 season. Exelby's contract is worth $600,000 at the NHL level and
$130,000 at the AHL level over the course of the deal. MacDermid's
contract is worth $600,000 at the NHL level and $70,000 at the AHL
level.
Exelby, a 6'1″, 215-pound defenseman, spent the 2011-12 season with the
American Hockey League's Grand Rapids Griffins, after signing with the
Detroit Red Wings as an unrestricted free agent on July 5, 2011. In 75
games, he recorded AHL career highs with seven goals, 14 assists and 21
points, and collected 177 penalty minutes with a plus-eight rating.
The 30-year-old is a veteran of 408 career NHL games with the Atlanta
Thrashers and Toronto Maple Leafs, tallying seven goals and 43 assists
for 50 points, along with 584 penalty minutes. For his AHL career, the
defenseman has played in 280 games with Chicago, Rockford and Grand
Rapids, tallying 16 goals and 34 assists for 50 points, along with 702
penalty minutes and a plus-18 rating.
Exelby spent the 2010-11 season with the AHL's Rockford IceHogs and
signed as an unrestricted free agent with the Chicago Blackhawks on
November 26, 2010. He served as team captain and skated in 77 games,
scoring three goals and adding 10 assists for 13 points, and collecting
128 penalty minutes. In 2009-10, he played in 51 games with the Toronto
Maple Leafs, after being traded by Atlanta with Colin Stuart in exchange
for Pavel Kubina and Tim Stapleton on July 1, 2009. As a Maple Leaf, he
recorded 1-3=4 totals and 73 penalty minutes.
From 2001-2009, Exelby skated for the Atlanta Thrashers' organization,
spending parts of two seasons from 2001-03 with the AHL's Chicago
Wolves, before playing his first full NHL season in 2003-04. In 357
career games with Atlanta, the defenseman recorded six goals and 40
assists for 46 points, and 511 penalty minutes, becoming the
longest-tenured defenseman with the club.
He recorded four assists and 49 penalty minutes in 25 playoff games with
the Wolves in 2001-02, as they captured the first Calder Cup in team
history by defeating the Bridgeport Sound Tigers. The Craik,
Saskatchewan native was drafted by the Atlanta Thrashers in the eighth
round (217th overall) of the 1999 NHL Entry Draft.
MacDermid appeared in five games with Boston during the 2011-12 season,
making his NHL debut on March 4 at the New York Rangers, where he earned
his first NHL fighting major. The 22-year-old spent the majority of the
season in Providence, recording four goals, 12 assists and 121 penalty
minutes in 69 AHL games.
In 2010-11, the 6'3″, 205-pound forward registered 7-12=19 totals with
158 penalty minutes in a team-high 78 games with Providence. The 158
penalty minutes ranked third on the team. In his first professional
season in 2009-10, MacDermid skated in 65 games for Providence, tallying
two goals and three assists. He led the team with 155 penalty minutes,
including 21 fighting majors, which ranked second among all AHL rookies.
MacDermid was selected by Boston in the fourth round (112th overall) of
the 2009 NHL Entry Draft. Prior to being drafted, the Sauble Beach,
Ontario native spent three seasons of junior hockey in the Ontario
Hockey League with Owen Sound and Windsor, accumulating 52 fighting
majors and capturing a Memorial Cup in 2009 as a member of the
Spitfires. His father, Paul MacDermid, is a veteran of 690 NHL games
with the Hartford Whalers, Winnipeg Jets, Washington Capitals and Quebec
Nordiques.