Bruins snap skid against Pens' with 4-3 OT win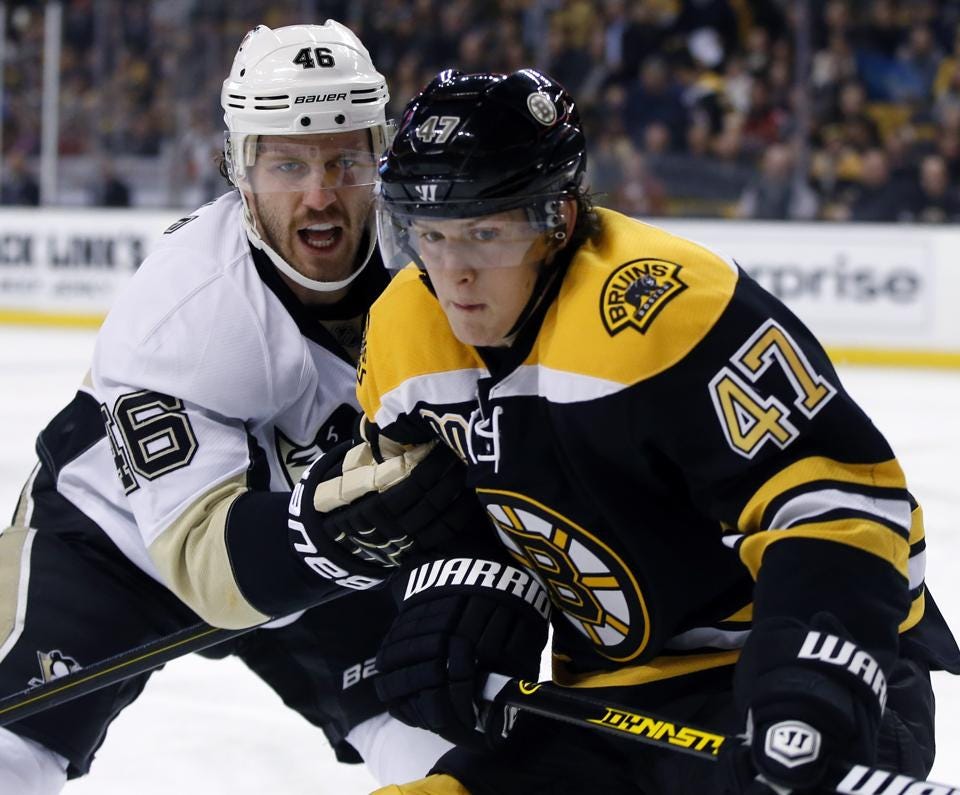 BOSTON (AP) — Torey Krug scored 34 seconds into overtime and the Boston Bruins
beat Pittsburgh 4-3 on Monday night, snapping a seven-game,
regular-season losing streak to the Penguins in a matchup of the Eastern
Conference's top two teams.
Pittsburgh captain Sidney Crosby had scored with 0.3 seconds left in regulation to tie it.
Krug won it with a shot from the left circle.
Loui Eriksson and Reilly Smith scored first-period goals, and Zdeno Chara made it 3-2 with 5:15 left in regulation for the conference-leading Bruins, who are 8-2-1 in their last 11 games. Tuukka Rask made 28 saves for Boston, which beat the Penguins for the first time since December 2011.
James
Neal scored both goals for Pittsburgh, and Marc-Andre Fleury made 20
saves. The Penguins, playing their third game in five days, lost for the
sixth time in 10 games.