Bruins Win First Meeting With Canadiens, 4-3 in Shootout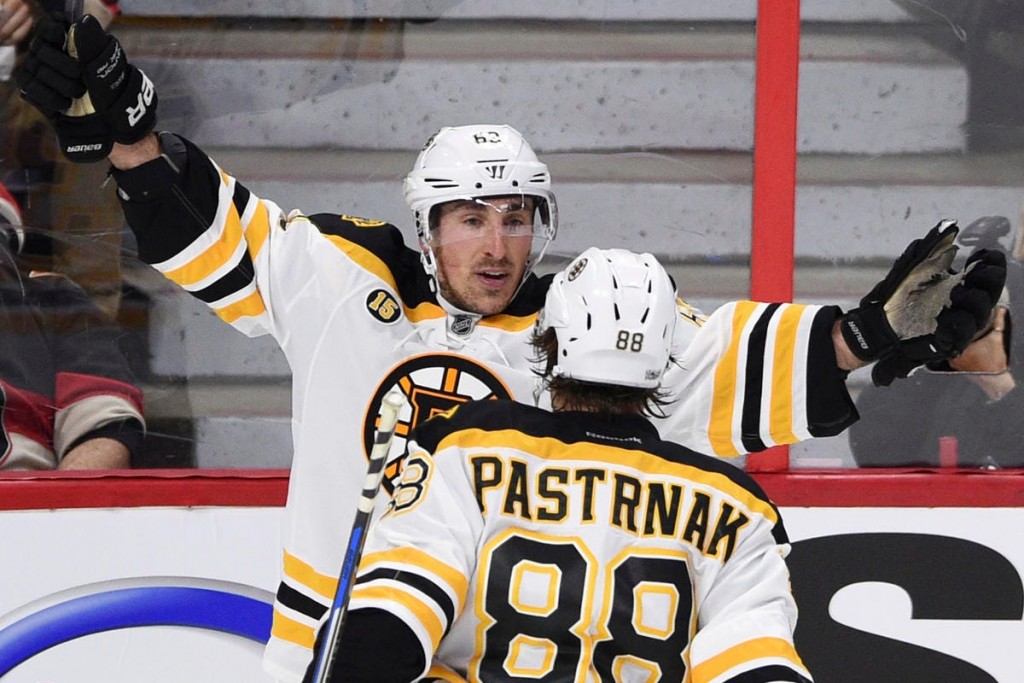 Brad Marchand scored in the fourth round of a shootout, and the Boston Bruins beat Montreal 4-3 on Saturday night after the Canadiens lost Phillip Danault to a head injury on a frightening play in the second period.
Marchand also scored in regulation, helping the Bruins improve to 9-0-3 in their last 12 games. Jake DeBrusk and David Krejci had the other goals for Boston, and Tuukka Rask made 27 saves.
Danault was taken off the ice on a stretcher after he was hit in the head by a slap shot from Bruins defenseman Zdeno Chara. The 24-year-old center was moving and speaking to medical staff before he departed to an ovation from the Bell Centre crowd.
Danault was taken to a hospital for further exams. Officials opted to play the final 1:37 of the second after intermission.