Brutality Victim Luis Mendonca Talks to ABC6 News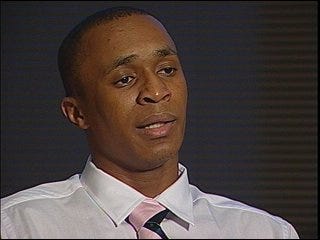 A judge in New Bedford Superior Court has granted Luis Mendonca bail.
Early Friday, Bristol County Superior Court Judge John Connor, released Mendonca on 500 dollars, cash bail. Mendonca had been freed from US Immigration custody on Tuesday, but was taken back into custody by Boston Police, for an outstanding warrant for shoplifting, and assault at an North Attleboro Wal-Mart, back in 2009.
The warrant was issued for Mendonca's arrest, when he failed to appear in an Attleboro court, due to still being in federal custody at the time.
Mendonca is also the victim of a Providence Police brutality case, involving Providence Police Detective Robert DeCarlo. DeCarlo was captured striking Mendonca with a flashlight, on video. DeCarlo is facing felony assault charges as a result.
The Rhode Island Attorney General's office has waived an outstanding warrant for Mendonca, for failing to appear in court due to being in federal custody, meaning that Mendonca is free to go home to his family.
ABC6 Reporter Parker Gavigan has more, in interviews with Mendonca you'll see Only On ABC6.