Bryant athletic facility finished after September collapse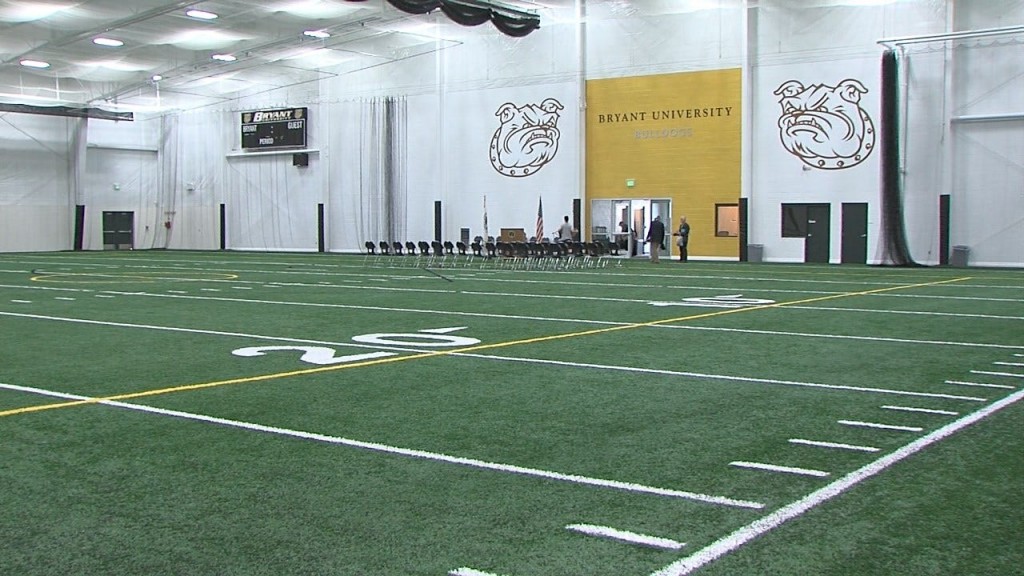 By Bianca Buono
@BBuonoABC6
A new indoor practice facility at Bryant University is finally finished. Saturday's grand opening coming just eight months after the building collapsed during construction. That accident injured six construction workers, but those involved in the project say that obstacle makes the grand opening even more meaningful.
"This is really an incredible facility. 78,000 cubic feet, the biggest in New England, the best I think," said Bryant University President Ronald Machtley.
But just eight months ago, the grand opening couldn't have seemed further away. The construction crew from A/Z Corp was working on the structure when the facility collapsed beneath them. Machtley was there when it all happened.
"The steel began to shake and you could see it was almost like an earthquake and it fortunately came down very slowly so the guys on the roof 60 feet up were able to ride it down and then when it hit they were able to jump off," he said.
Now, four months behind schedule because of that accident, the facility is finally open for business.
"It has truly been a great experience to see everyone come together and to work collaboratively as a team to overcome what would seemingly be an insurmountable moment in time," said CEO of A/Z Corp Perry Lorenz.
The facility, officially called the Conaty Indoor Athletic Center, is the largest of its kind on the east coast. It's design allows for all teams from baseball to golf to practice 365 days a year and avoid New England's infamous winters.
"This beautiful facility is going to take away those elements and allow our student athletes to really focus on getting better rather than just trying to survive the cold day," said Bryant University Athletic Director Bill Smith.
"We have great recruits coming in this is getting even better athletes it's getting even better students to come here because they realize what Bryant's capable of and where we're going," said Bryant lacrosse player Nicole Britton.
OSHA investigated last September's collapse. They concluded that the accident could have been prevented and the contractor who put up the steel framework failed to put in the right bracing. The company Barnes Building and Management Group was fined $59,000.
© WLNE-TV 2016