Bryant Beats Blackbirds for 5th Conference Win in a Row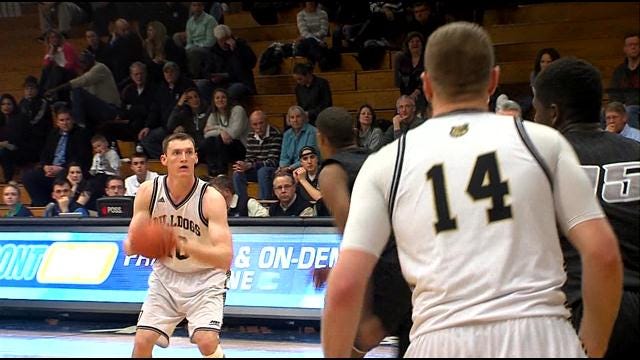 SMITHFIELD, R.I. — Dyami Starks led five players in double figures with 16 points as Bryant held off LIU Brooklyn 74-69 on Thursday night for its fifth straight Northeast Conference win.
Joe O'Shea added 15 points and a career-high 12 rebounds for Bryant (9-8, 6-1) to record his first double-double of the season. He made four of the Bulldogs' 11 3-pointers and helped them hold a 38-30 advantage on the glass.Shane McLaughlin scored 12, Dan Garvin 11, and Hunter Ware added 10 for the Bulldogs.
McLaughlin also had eight assists.It was the third time this season the Bulldogs have had five players score in double figures.Martin Hermannsson led LIU Brooklyn (6-12, 2-5) with 13 points. Nura Zanna had 11 and Iverson Fleming added 10.Joel Hernandez trimmed LIU Brooklyn's deficit to 63-60 with 1:18 left, but Bryant hit its next 10 free throws to secure the win.
Copyright by STATS LLC and The Associated Press