Bryant Losses to LIU in Overtime Despite Career Night by Bosko Kostur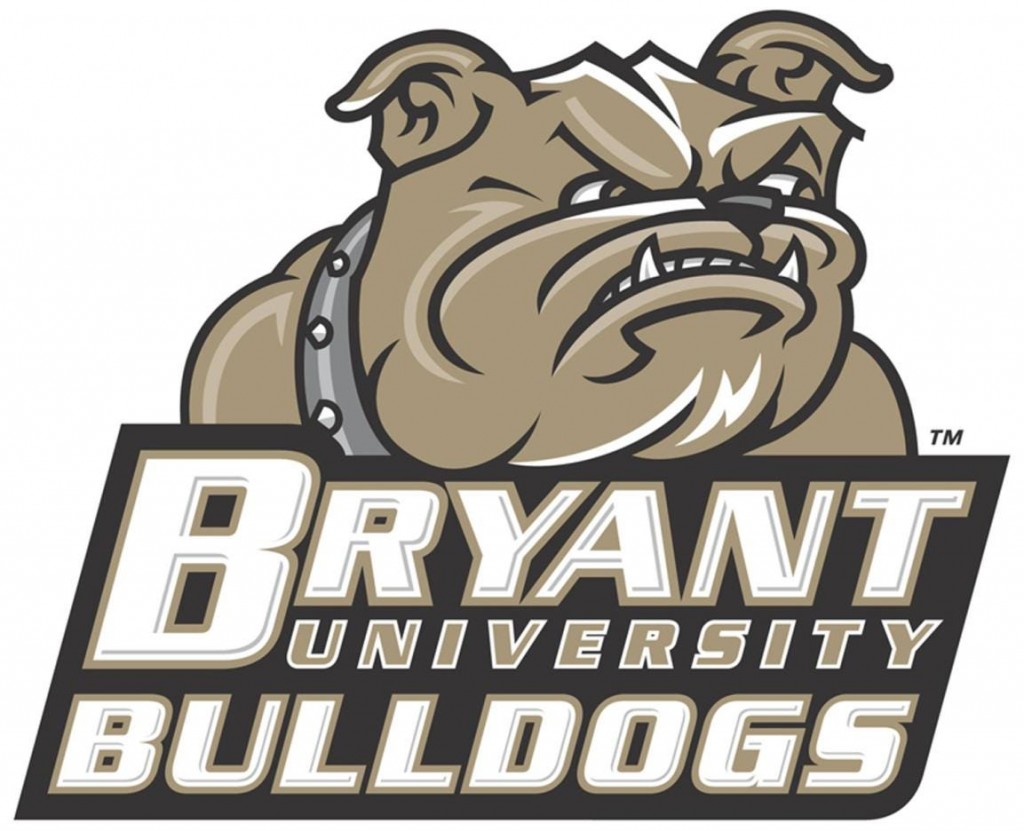 Bryant news release…
SMITHFIELD, R.I. – Bosko Kostur (Melbourne, Australia) netted a career-high 26 points and Ikenna Ndugba (East Boston, Mass.) tallied his first-career double-double to help guide the Bryant University men's basketball team into a second-straight overtime, but Iverson Fleming drained a go-ahead three with 12 seconds to play, which ultimately gave LIU Brooklyn an 88-85 Northeast Conference win Thursday night.
Having trailed for over 13 minutes of the second half, the Bulldogs (8-18, 5-8 NEC) overcame what got up to as much as an eight-point deficit thanks to a 9-0 run capped off by a Ndugba steal and take-it-himself layup through chasing defenders to take a 65-62 edge with 6:15 to go.
The lead got no higher than four, as the Blackbirds (15-11, 8-5) forced two ties and retook a lead with under 50 seconds to go on a Fleming 3-point play to cap his solo 7-point run, making it 76-73. Sophomore Marcel Pettway (North Providence, R.I.) cleaned up a miss on the following possession, then Bryant evaded a wider deficit thanks to a missed free throw on the other end.
Classmate Nisre Zouzoua (Brockton, Mass.) was fouled on the next trip, but hit just one of two shots to knot things up at 76-76 with 9.0 to play. On the ensuing possession, Jerome Frink went up for a jumper at the left elbow, but Pettway was all over him and stripped the ball on the way up at the buzzer to force overtime.
Playing with four fouls for nearly half of the second stanza, Fleming remained aggressive offensively and netted the first five points of the extra frame. After exchanged free throws, Kostur knocked down his career-best fifth triple, then Zouzoua attacked the heart of the Blackbird interior and converted the equalizer with 1:27 to go. Frink knocked down an 18-footer, then Kostur hit two from the stripe to keep the game even at 85-85 with 58 seconds to play.
The Bulldogs played great defense on the next visitor trip and got the ball back in a two-for-one situation with 40 seconds remaining. But Pettway lost the ball on the inbounds, giving LIU a chance to retake the lead. The Blackbirds winded down the clock and Fleming calmly buried a deep triple with 12.5 seconds to go.
Zouzoua got off a three attempt over two defenders that went strong, but the ball was kept alive and punched out to the top. Ndugba hoisted up a trey from the top of the key in the final seconds, but the rushed attempt went wide left.
Kostur went 8-for-13 from the field and 5-for-8 from downtown to go along with six boards, three assists and three steals. Ndugba netted 11 points and pulled down a team-high 10 rebounds. Zouzoua scored 16 points and Pettway tallied 15 points and six caroms in the loss.
Frink charged the Blackbirds for most of regulation with 28 of his 30 points on a 10-for-16 effort from the floor and a 5-for-7 performance from beyond the arc, as he also snared 10 boards for his NEC-best 12th double-double. Fleming dropped 24 points, Jashaun Agosto netted 20 and Nura Zanna statted 10 points and 11 rebounds, as the four starters accounted for 84 of the team's 88 points.
The Bulldogs trailed, 31-29, with 3:41 to play in the first half until a Pettway 3-point play sparked an 8-0 run to give them a 37-31 edge with 2:15 to go. But Bryant turned it over twice times over the final 50 seconds of the frame and missed a shot, all leading to fast-break layins and a pair of LIU 3-point plays, as it carried a 39-37 advantage into halftime.
The lead extended thanks to two Frink triples, then Agosto followed suit and knocked down back-to-back deep balls of his own to give the visitors a 57-55 edge with 12:33 to play. The lead did not dip below seven until the final 10:30, as Ndugba steal and layup was part of a 13-3 stretch over a 5:01 span to get the game interesting and close the rest of the way.
Bryant will look to move past the OT loss when they host St. Francis Brooklyn Saturday at 4:00 p.m.