Bryant Men's Lacrosse To Host NCAA Tournament Play-In Game Against Monmouth Wednesday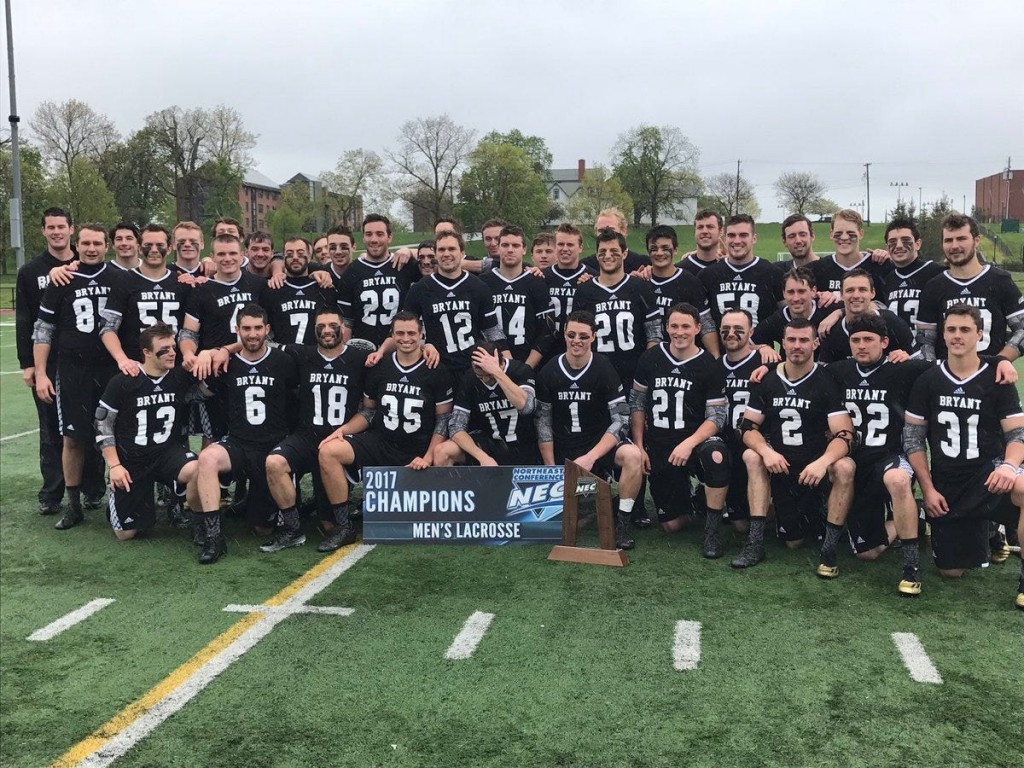 (PHOTO COURTESY: @NECsports)
Bryant University Press Release
SMITHFIELD, R.I. – The Bryant University men's lacrosse team will start its NCAA tournament run in Smithfield.
After capturing its fifth Northeast Conference Tournament title of the last six years Saturday afternoon with a 5-4 win over Hobart to earn a bid into the NCAA tournament field, the Bulldogs (10-7) will host MAAC Champion Monmouth (14-3) Wednesday, May 10 at 7 p.m. in the NCAA Opening Round.
The Hawks, who began sponsoring men's lacrosse just four seasons ago, and the Bulldogs have faced off just once before back in March 2014, when Bryant walked away from West Long Branch, N.J., with a 12-7 win.
But the Hawks were in their infancy during that meeting, and Monmouth has beaten the likes of Villanova and VMI this season, winning its league tournament as the top seed on the back of 11-straight victories.
This is Monmouth's first NCAA tournament berth. For the Bulldogs, 2017 marks the program's fourth NCAA tournament appearance in the Division I era. The winner of Wednesday's opening round will move on to face top-seeded Maryland Sunday at 2:30 p.m.
Since transitioning to Division I, the Bulldogs are 2-3 all-time in NCAA tournament play, including a historic run to the NCAA Quarterfinals in 2014, when this year's senior class were freshmen.
For more information on Wednesday's NCAA Opening Round, including ticket information, please check back to bryantbulldogs.com.