Bryant set to reimburse the Town of Smithfield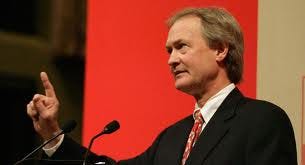 By Gilannie Pangburn
Twitter: @gilanniej05
A new law has just signed by Governor Chafee will force Bryant University to reimburse the Town of Smithfield for emergency services.
The law requires Bryant and the town to negotiate a payment agreement. If they don't reach a deal by next march Bryant will have to pay the full cost for police, fire, and rescue services.
Bryant's President was among those urging the Governor to veto the bill saying it would set a dangerous precedent effectively taxing a non–profit.
Governor Lincoln Chafee released this statement Thursday afternoon
"Today, I signed into law House Bill 5083 Aaa and Senate Bill 0026 Aaa that would require Bryant University and the Town of Smithfield to negotiate a memorandum of agreement regarding payment for police, fire, and rescue services. In the absence of an agreement by March 1, 2014, Bryant University would begin reimbursing the town for such services.
I believe that the Town of Smithfield and the University have an opportunity to collaborate and work out an agreement that is beneficial to both entities. Fostering a strong relationship takes a lot of work and requires both parties to participate wholeheartedly. I support the bills, sponsored by Representative Thomas Winfield and by Senator Stephen Archambault, and passed by the General Assembly, that focuses on improving the relationship through good faith negotiations. This legislation is not about taxing a non-profit or undermining its IRS protections, but it is about bringing both partners to the table to strike a balanced and fair relationship."
© WLNE-TV