Bulldogs Freshman Aubrey Mable Named Rookie Of The Week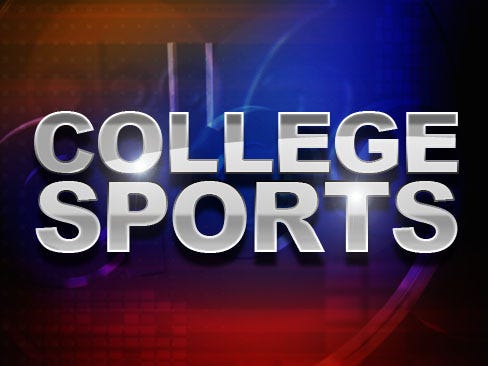 Mable named Northeast Conference Akadema Rookie of the Week
SMITHFIELD, R.I. – One day after recording four RBIs and her third home run of the season, freshman shortstop
Aubrey Mable (Aurora, Colo.)
was recognized by the Northeast Conference as the
Akadema
Rookie of the Week.
Mable's award marks the second-straight week a Bryant University softball player has been honored by the league, as fellow classmate Kendall Corder (Carmichael, Calif.) scooped up rookie and player honors seven days earlier.
These distinctions mark the first time Bryant has picked up back-to-back conference weekly awards since making the jump to Division I competition. The Bulldogs are currently riding a nine-game win streak and have won 12 of their last 13 outings.
The Colorado native continues to be a force in the heart of the lineup, as the shortstop drove in five RBIs and recorded three extra base hits, including two homers over the four-game span. In total, Mable went 7-for-10, batting a remarkable .700 while registering five runs to lift Bryant to doubleheader sweeps over UAlbany and Fairleigh Dickinson.
The shortstop had one of her best outputs of the season against Fairleigh Dickinson on Sunday, recording two RBIs in each outing while producing five hits in six plate appearances. The shortstop's 3-for-3 performance against the Knights in the first game Sunday was the seventh time this season she has recorded more than one hit in a game, as the rookie went yard and recorded her eighth double of the season to go along with two runs.
In the past week, the freshman has generated a .750 on base percentage while slugging a noteworthy 1.400. She now leads the Bulldogs in batting average (.436), runs (20), hits (24), slugging percentage (.818), on base percentage (.537) and doubles (8). During the Bulldogs' current nine-game win streak, Mable has recorded a hit in all but one contest.
Mable and the Bulldogs travel to Worcester, Mass. Tuesday afternoon for a doubleheader against regional foe Holy Cross. First pitch of the twinbill is slated for 3 p.m. and fans can check results at www.bryantbulldogs.com.