Bryant's Comeback Falls Short Against Central Connecticut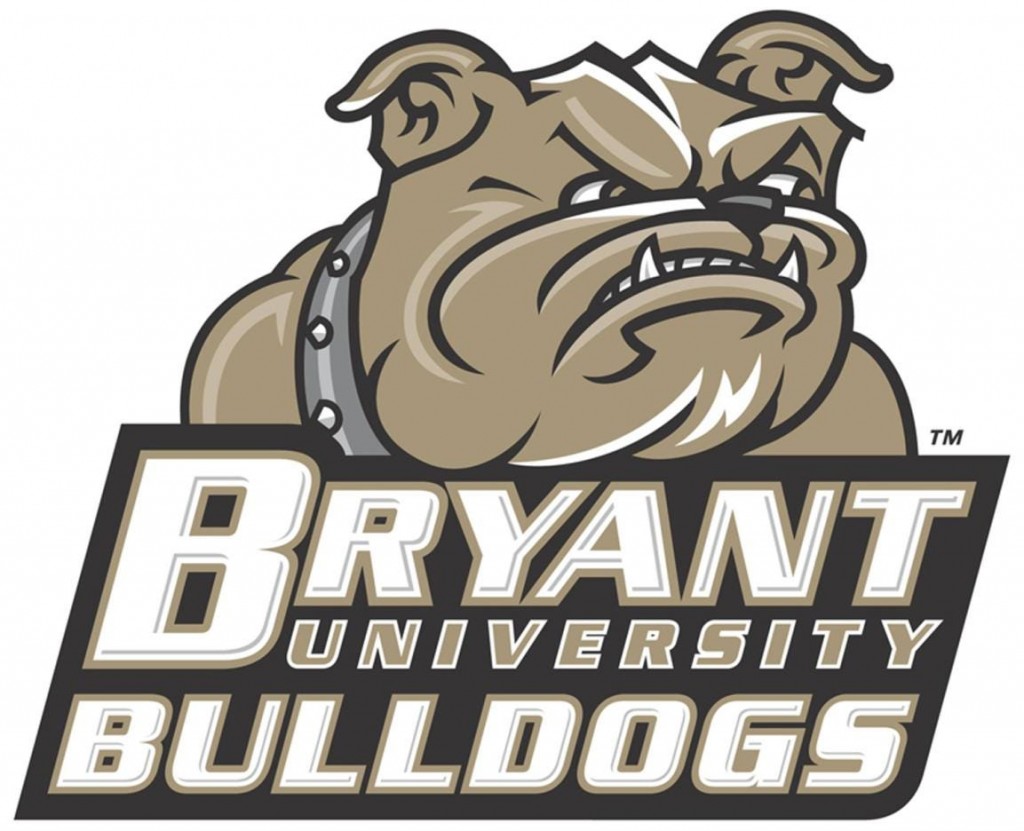 Sophomore Ikenna Ndugba (Boston, Mass.) scored a career-high 26 points and sophomore Adam Grant (Franklin, Va.) added 24, but a second-half comeback bid fell just short in the Bryant University men's basketball team's 80-76 loss to Central Connecticut Saturday at Detrick Gymnasium.
GAME INFORMATION
Central Connecticut 80, Bryant 76
Records: Bryant (2-17, 1-5), Central Connecticut (9-10, 2-4 NEC)
Location: Detrick Gymnasium (New Britain, Conn.)
KEY MOMENTS
Central Connecticut used a 12-2 run to turn a 10-0 tie into a 22-12 advantage midway through the first half.
Bryant trailed 42-41 before a 12-3 Central Connecticut run pushed the margin back to 10.
CCSU led by 14 before a 17-6 Bryant run brought the Bulldogs back within three. Bryant held CCSU to six points over a span of 6:51.
The Bulldogs were within three in the final minute, but the Blue Devils closed out the victory from the free-throw line.
HOW IT HAPPENED
An 8-0 CCSU run pushed the Blue Devils lead to 18-10 with 11:01 remaining in the first half.
Central Connecticut led 22-12 before the Bulldogs took the lead at 33-32 with 1:40 to go in the half on a Grant basket. The Blue Devils would take a 34-33 lead into the locker room.
The teams traded baskets through the early stages of the second half before a 12-3 spurt from the Blue Devils gave CCSU a 54-44 lead with 12:24 to go.
Central Connecticut led 63-49 with 9:46 remaining before the Bulldogs stormed back on a 17-6 run to cut the deficit to three at 69-66 with 2:55 to go after five straight points from Ndugba.
The teams would trade baskets before Ndugba's fourth three-pointer of the night brought the Bulldogs back within 74-71 with 44 seconds remaining.
Bryant would get a look to tie at 76-73 with 16 seconds to go, but a three-pointer from sophomore Tanner Johnson (Lexington, Ky.) was just off the mark and CCSU closed out the four-point victory from the free-throw line.
STATS
Ndugba's career-high 26 points came on 9-of-12 shooting and 4-of-6 from beyond the arc.
Grant tallied 24 points, six rebounds and four assists.
Freshman Monty Urmilevicius (Kaunas, Lithuania) had nine points and a team-high seven rebounds. Urmilevicius is averaging 6.8 points and 6.0 rebounds per game in four January games.
Senior Bosko Kostur (Melbourne, Australia) chipped in nine points, while Johnson added six.
GAME NOTES
Bryant drops to 10-8 against Central Connecticut in the Division I era.
Grant's 24-point outing was his fourth-straight game of 20 or more points, seventh on the year and 11th of his career. Grant has scored 10 or more points 33 times in his career.
The Bryant sophomore class – Grant, Ndugba, Townes and Johnson – is responsible of 57.3 percent of the Bulldogs' scoring this season.
The starting lineup combination – Ndugba, Grant, Ware, Kostur and Urmilevicius – was the 13th different starting five this season, which leads the nation.
UP NEXT
Bryant opens a two-game trip to Brooklyn with a Thursday night game at LIU Brooklyn. The 7 p.m. tip can be seen on NEC Front Row.
Tickets for the 2017-18 Bryant University men's basketball season are available by clicking HERE or calling (401) 319-TIXX.
Follow Bryant University men's basketball on Twitter and Instagram to get an inside look at the program.