Bryant's Eckhaus, Saddler Earn NEC Weekly Honors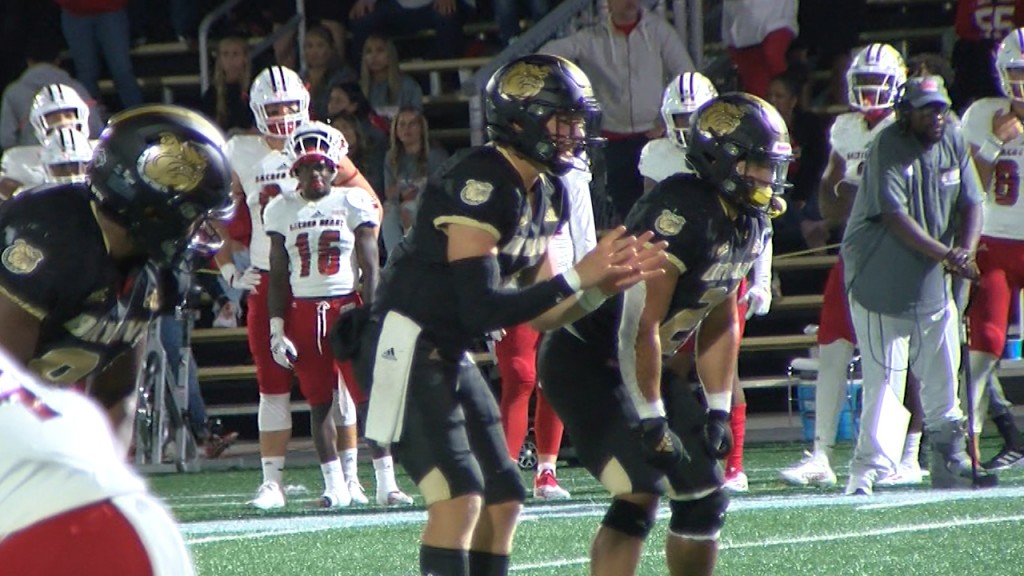 Bryant University Press Release
SOMERSET, N.J. — Bryant University senior linebacker Ryan Saddler and freshman quarterback Zevi Eckhaus were named Northeast Conference Defensive Player of the Week and Rookie of the Week, respectively, on Monday.
The honors come following a 34-17 Bulldog victory over Marist last Saturday. Saddler led the Bryant defense with seven tackles, while Eckhaus threw for 232 yards and two scores.
Saddler's A-plus instincts and ability were on full display for the second week in a row. Following a career-high 12 stops at FBS member Akron, the defensive difference-maker was the Bulldogs' leading tackler in a 34-17 non-conference road win over Marist. Saddler accounted for seven stops to lead an effort that blanked Marist during the first and fourth quarters while limited the opponent to fewer than 300 yards of offense for the game. The 6-foot-2 linebacker was also credited with a pass break-up and a quarterback hurry. Saddler made six tackles on run plays with four of those stops limiting the ball carrier to two yards or less.
Eckhaus efficiently engineered Bryant's balanced attack in a 34-17 road win over Pioneer League member Marist.  The freshman quarterback accounted for a 75.9 pass completion percentage while averaging 9.5 yards per rush attempt. Eckhaus, who did not suffer a sack, totaled 289 yards of offense in his second straight road start. He went 22-of-29 passing for 232 yards and two touchdowns with one interception. Eckhaus delivered both touchdown passes during the second half and Anthony Frederick was twice on the receiving end. His 12-yard pass gave Bryant a 24-14 lead with 4:54 remaining in the third quarter. Answering a Marist field goal, Eckhaus capped an 11-play, 68-yard drive with an 18-yard scoring strike that gave Bryant a 14-point cushion 5:01 into the final quarter.
In addition, junior wide receiver Anthony Frederick was named an #NECPrimePerformer. Frederick caught a career-high 10 passes for 109 yards and two touchdowns. He joins Jordan Harris and Jean Constant as the only players in program history to have 10+ catches, 100+ yards and 2+ TDs in a single game.
Bryant welcomes Brown for Homecoming this weekend at Beirne Stadium. Kickoff is set for 4:00 p.m. on Saturday.