Bryant's Lake Ellis Named NEC Defensive Player of the Week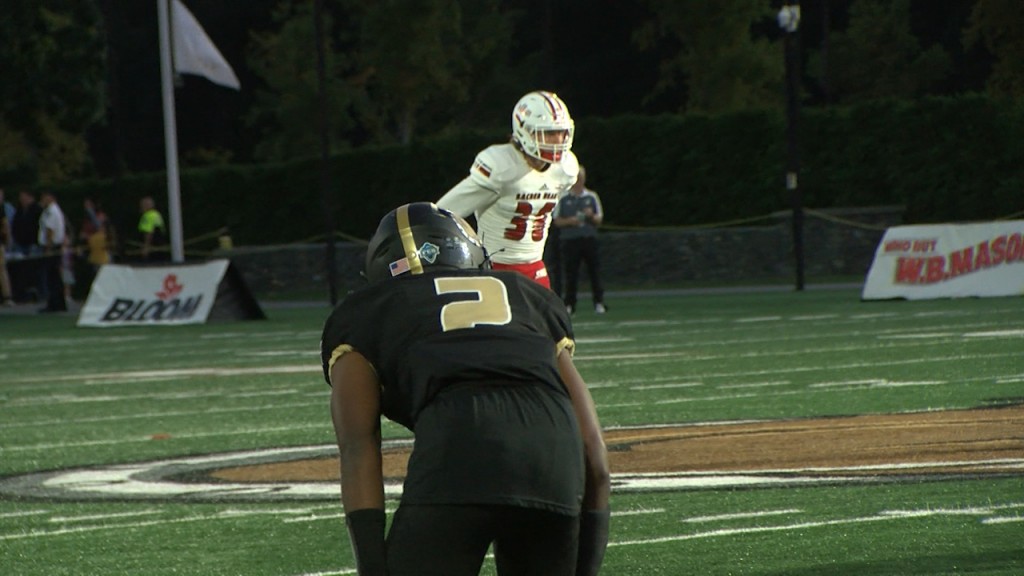 Bryant University Press Release
SOMERSET, N.J. – Bryant University football sophomore Lake Ellis was named the Northeast Conference Defensive Player of the Week on Monday.
Ellis helped the Bulldogs knock off NEC preseason favorite Sacred Heart on Saturday night, 17-6. It is the first weekly honor of his career.
Ellis led a Bryant defensive effort that limited NEC preseason favorite Sacred Heart to 227 total yards and 11 first downs. With the Bulldogs keeping SHU out of the end zone, the sophomore defensive back totaled seven tackles and picked off a pass. Ellis made stops in run defense while also defending all-NEC receiver Naseim Brantley on pass plays. The Floridian made a second-down tackle that led to a punt two plays later on Bryant's opening defensive series. Ellis tackled SHU quarterback Marquez McCray for no gain on 1st-and-10, leading to another first-half punt. He set the tone for the final 30:00, making an interception on the first play from scrimmage of the third quarter. Ellis later wrapped up Brantley on a one-yard pass play with Bryant protecting a 14-3 lead early in the fourth quarter.
In addition, Fabrice Mukendi was named an #NECPrimePerformer. Mukendi rushed for 98 yards on 17 carries in the win over the Pioneers.