Bryce Cotton Named To First Team All-BIG EAST, Kadeem Batts Named To Second Team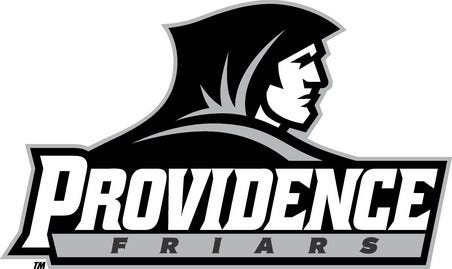 Providence College Press Release
PROVIDENCE, R.I. – It was announced on Sunday, March 9 that Providence College senior guard Bryce Cotton (Tucson, Ariz.) was named All-BIG EAST First Team and senior forward Kadeem Batts (Boston, Mass.) was named All-BIG EAST Second Team. Cotton was one of three members of the First Team to be a unanimous selection. The conference's head coaches choose the all-conference teams. The coaches are not permitted to vote for their own players.
It marks the second consecutive season that Cotton earned First Team honors. He joins former Friar Ryan Gomes (2004 and 2005) as only the second Friar ever to earn two All-BIG EAST First Team accolades. Cotton is the 10th Friar all-time to earn All-BIG EAST First Team honors. It also is the 12th time a PC player has received All-BIG EAST First Team honors. Cotton has had an impressive season for the Friars. He finished the BIG EAST season ranked second in the league in scoring, averaging 21.7 points per game overall and 23.4 ppg in BIG EAST action. He also leads the nation in minutes played (40.1) and ranks first in the league in assists (5.9 apg overall, 6.1 apg in BIG EAST action). Cotton could become the first player in the nation to average more than 40 minutes per game since Chris Quinn of Notre Dame achieved the feat in 2005-06. Cotton has scored 20 or more points in 23 of the 31 games he has played this season, including a season-high 32 points versus St. John's on February 4. Cotton has established the Providence College record for minutes played in a season at 1,244. He ranks fifth all-time in scoring at Providence (1,886 points). Cotton is on pace to become just the fifth player from a major conference to average 20 or more points and five or more assists in a season since 2002. Cotton is averaging 21.7 ppg and 5.9 apg. The four players that accomplished this since 2002 were Jason Williams of Duke (21.3 ppg, 5.3 apg in 2001-02); Tyrese Rice of Boston College (21.0ppg, 5.0 apg in 2007-08); Evan Turner of Ohio State (20.4 ppg, 6.0 apg in 2009-10) and Nolan Smith of Duke (20.6 ppg, 5.1 apg in 2010-11).
Batts, who earned the BIG EAST Most Improved Honor last season, earned his first All-BIG EAST Second Team accolade this year. This season, he has averaged 12.7 points per game and 8.1 rebounds per game. Batts has registered nine double-doubles. He ranks first in the BIG EAST in offensive rebounding (3.3 rpg), third in rebounding (8.1 rpg) and 12th in scoring (12.7 ppg). The senior forward ranks 27th all-time time in scoring at Providence with 1,252 points. Batts also ranks 12th all-time at Providence in rebounds with 761 in 188 games.
The Friars finished the regular season with a 20-11 mark overall and a 10-8 record in BIG EAST play. Providence earned the fourth seed in the BIG EAST Tournament and will play No. 5 seed St. John's on Thursday, March 13 at 2:30 p.m. at Madison Square Garden in New York City. The game will be televised on Fox Sports 1.