Bryce Cotton Leads Providence College Past Seton Hall On The Road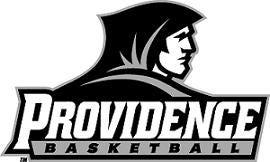 Providence College Press Release
NEWARK, N.J. – The Providence College men's basketball team improved to 19-10 overall, 9-7 in BIG EAST action and 4-4 on the road in league play with a 74-69 victory at Seton Hall on Friday night. Senior guard Bryce Cotton (Tucson, Ariz.) had a game-high 24 points to lead the Friars.
The Friars looked sluggish to open the first half against a Seton Hall team that was lacking its top scorer, Fuquan Edwin. Six minutes into the game, Seton Hall led 4-2. With 6:20 left in the first half, junior forward LaDontae Henton (Lansing, Mich.) tipped in a shot to tie the game at 15-15. The game was tied four more times over the remainder of the half until Cotton picked up a loose ball went the length of the court and dunked it for the Friars' first lead of the game, 30-28, with 30 seconds left in the half. The Friars got a defensive stop and entered the half up two.
Senior center Kadeem Batts (Boston, Mass.) had a team high eight points for PC in the half. Sterling Gibbs scored nine points in the first 20 minutes to pace Seton Hall.
In the second half, the Friars entered the first media timeout with a 41-35 lead as sophomore Tyler Harris (Dix Hills, N.Y.) scored seven points in the first six minutes of the half to lead the Friars. With 11:47 left, Brian Oliver hit a three pointer to bring the Pirates within two points (45-43). However, that was as close at the Seton Hall would get as Cotton made a layup on the next possession to give the Friars a 4-point lead. The Friars' lead grew to 12 points (64-52) with 3:08 left when sophomore Josh Fortune (Hampton, Va.) hit a three pointer. Seton Hall never got closer than five points over the remainder of the game.
Batts finished with 14 points and 11 rebounds for his eighth double-double of the season. Henton added 13 points and Harris recorded 11 points.
Gibbs scored 20 points to lead Seton Hall, which fell to 14-15 overall and 5-11 in league play.
With their ninth win of the season, the Friars ensured that they would finish at least .500 for the season in league play. It ensured that the Friars will have their second consecutive season at .500 in league play for the first time since the 2003 and 2004 season.
Providence will return to action for its final home game of the season versus Marquette on Tuesday, March 4 at 9 p.m. on Fox Sports 1.