Bryce Cotton Named Big East Player of the Week for 2nd Straight Week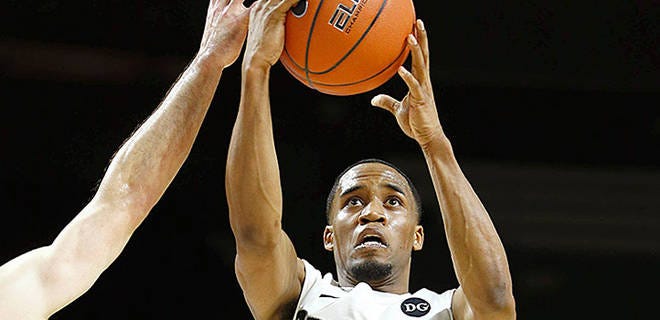 PC news release…
PROVIDENCE, R.I. – It
was announced on Monday, March 3 that senior guard Bryce Cotton
(Tucson, Ariz.) was named BIG EAST Player of the Week. It marks the
second consecutive week and the third time
this season he has been named Player of the Week.
In the Friars'
only game last week, Cotton led the team to a 74-69 win at Seton Hall on
Friday. He scored a game-high 24 points, dished off three assists and
grabbed four rebounds. He did not commit a turnover
in the win. Cotton was 6-12 from the field and 11-12 from the free
throw line. Cotton leads the nation in minutes played (39.9) and leads
the BIG EAST in assists (5.8) and ranks second in scoring (21.6).
Cotton is
trying to become the fifth player from a major conference to average 20
or more points and five or more assists in a season since 2002. Cotton
is averaging 21.6 ppg and 5.8 apg. The four players
that accomplished this since 2002 were Jason Williams of Duke (21.3
ppg, 5.3 apg in 2001-02); Tyrese Rice of Boston College (21.0ppg, 5.0
apg in 2007-08); Evan Turner of Ohio State (20.4 ppg, 6.0 apg in
2009-10) and Nolan Smith of Duke (20.6 ppg, 5.1 apg
in 2010-11).
The Friars
(19-10, 9-7) will return to action on Tuesday, March 3 when they host
Marquette for the final home game of the season at 9 p.m. on Fox Sports
1.