Bryce Cotton Named to Big East Honor Roll for the Week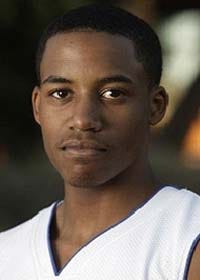 PC news release…
ROVIDENCE, R.I. – It
was announced today (Jan. 27) that Providence College senior guard
Bryce Cotton (Tucson, Ariz.) was named to the BIG EAST Men's Basketball
Honor Roll. It marks the fifth time
this season he has been named to the Honor Roll. Last week, Cotton
earned BIG EAST Player of the Week accolades.
Cotton averaged
21.5 points and 6.5 assists as the Friars posted a 2-0 mark in league
action last week. He also shot 81.3 percent (13-16) from the line and 40
percent from three point territory (4-10).
Cotton scored a game-high 18 points and registered six assists in the
Friars' 65-56 win over Butler on January 21.
On January 25, Cotton
recorded a game-high 25 points and added seven rebounds in the team's
81-72 victory over Xavier. Cotton played all 40
minutes in both games for the Friars. Cotton was essential in both
Friar wins that moved the team into a tie for third place in league
standings. Cotton leads the league in assists (5.9) and minutes played
(39.4). He ranks second in scoring (20.5).
The Friars (15-5, 5-2) will return to action on Thursday, January 30 at Marquette at 7 p.m. on Fox Sports 1.