Buddy: What Really Happened, Part 2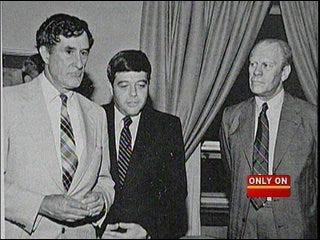 Buddy: What Really Happened continues tonight with Part 2, as Buddy describes what he calls the biggest mistake of his political career, and the fallout that followed.
In his new book, "Politics and Pasta," Buddy says he was strongly considering a run for Senate in 1975 to replace Senator John Pastore. It turned out that former governor John Chafee was also vying for the seat, and Buddy eventually decided to step aside and not run.
After campaigning for President Ronald Regan in 1980, Buddy looked into the possibility of a federal job, and encountered unexpected fallout from his decision five years earlier.
ABC6 Anchor John DeLuca has that story