Buddy: What Really Happened, Part 4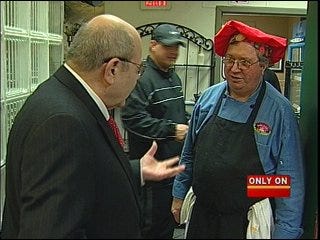 The fourth and final part of ABC6's exclusive in-depth interview with Vincent "Buddy" Cianci takes a look back at his greatest achievements and strangest stories.
In his new, upcoming book "Politics and Pasta," Buddy explains how he brought Providence back from the brink of dying and becoming a broken down old industrial city with a dying core. Buddy revitalized the downtown area while preserving Providence's most famous historical landmarks.
Buddy also details a confrontation involving a helicopter in the skies over Rocky Point.
ABC6 Anchor John Deluca has that story, the final piece of "Buddy: What Really Happened."