Budget Feud: Could the stalemate almost be over?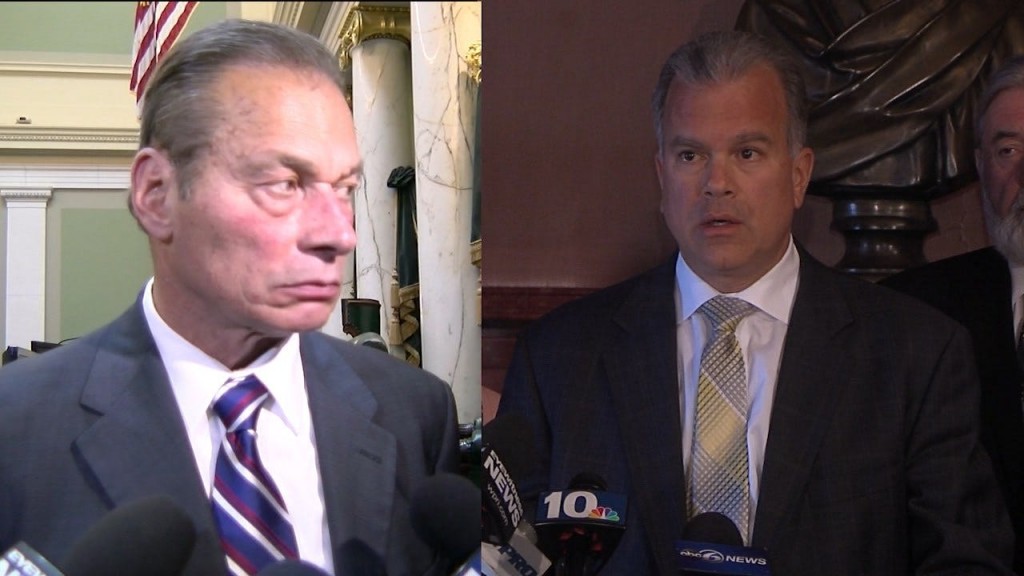 On day 19 of the budget stand-off there is some optimism from House Speaker Nick Mattiello. ABC 6 News caught up with the Speaker one day after his much hyped sit down with Senate President Dominick Ruggerio.
"It was a helpful conversation that I believe brought us to the point where the stalemate is going to be eradicated," said Mattiello.
Shortly before our interview the Providence Journal reported the Senate President is meeting with his leadership team to consider returning to the state house as soon as next week for a budget vote.
"We had conversations relative to that yesterday. I believe that the sooner the better," said Mattiello.
The feud started on what was supposed to be the last day of the session after Mattiello learned Ruggerio was considering introducing an amendment to the car tax.
Over the past couple of weeks Ruggerio has firmly stated he wants that amendment or a trailer bill adding similar protections.
We asked the speaker if he is now willing to consider a trailer bill.
"What I indicated that the House would be willing to do is to introduce it in January," said Mattiello.
Throughout this battle the issue of trust has been repeatedly raised.
"We started to bridge that gap yesterday and the important thing is to be able to work together," Mattiello.
Tuesday's meeting took place at a secret location. We've learned the two leader's sat down with their chief of staff's over coffee.
Ruggerio declined our request for an interview.
"The Senate President will have no further comment on the possibility of the Senate reconvening until he has had the opportunity to speak with all the members," said spokesman Peter Capineri.
(C) WLNE 2017