Buffalo gets name power, hires Hurley as coach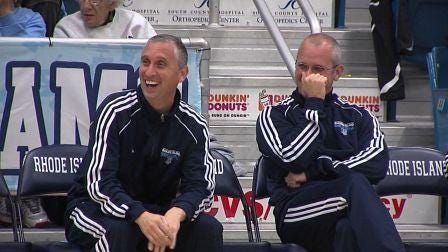 Ken Bell, Sports Director
kbell@abc6.com
The University at Buffalo has hired Bobby Hurley to take over as its men's basketball coach.

Hurley, who was introduced at a news conference Tuesday, completed his first season as an associate coach at Rhode Island this month, working under his brother, Dan Hurley. He spent the previous two seasons as an assistant at Wagner, also with Dan serving as head coach.

At Buffalo, he takes over for Reggie Witherspoon, who was fired two weeks ago after 14 seasons on the job. Witherspoon went 4-20 this past season.

Hurley, a superstar high school guard while playing for his father, Bob, Sr., in New Jersey in the 1980s, is best known for his playing days at Duke, where he established himself as one of the nation's top all-time point guards.He led the Blue Devils to three Final Four berths, including 1992, when he was named most outstanding player.