Building with North Providence Mayor caricature ordered to be demolished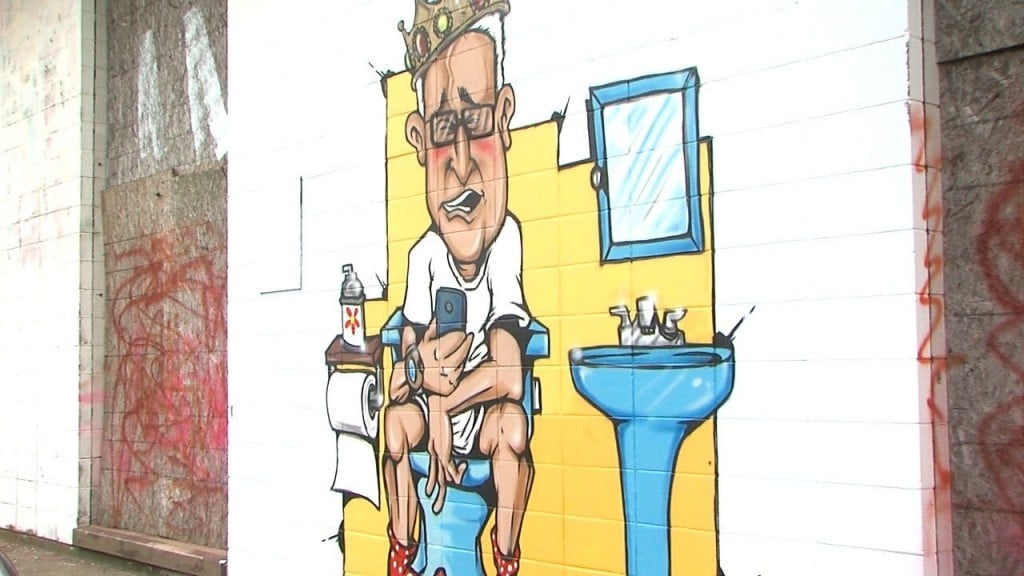 By: Chloe Leshner
cleshner@abc6.com
@ChloeLeshner
NORTH PROVIDENCE, R.I. (WLNE) — A years long battle between the Mayor of North Providence and a local doctor over an eyesore in town is about to come to an end. But not before the doctor hired an artist to paint a mural on the building meant to humiliate Mayor Lombardi.
The building is in such bad condition that even the inspectors wouldn't go inside. The report on the building finds it absolutely has to come down. Mayor Lombardi says that decision has nothing to do with the new mural on it.

A feud between the mayor and a doctor named Anthony Farina is on very public display in North Providence.
"This has been going on for a good 9, 10 years," says Mayor Charles Lombardi.
The fight over tearing down the abandoned building on Mineral Spring Avenue leading to some new, let's call it creative artwork in town.

"I think its distasteful. The only concern or the only request I would've had is if they called me, I would've gone down there and did a photo shoot," says Lombardi.
He obviously has a sense of humor about the mural but the battle between the two reached this point after years of the mayor and town working to get the aging building knocked down.
"It's unsafe, it's unhealthy and I think its disgraceful. Our job is to make sure that it's safe and healthy for our residents and aesthetically appealing for businesses and tax payers of the town," says Mayor Lombardi.
The building is so far gone, we're told no one will go inside so the latest inspection was done with drones, which shows holes in the roof. That was enough to get an order for the owner to demolish it.
ABC 6 News reached out to Dr. Farina several times but he didn't return our calls.
This latest report is a ray of hope for neighbors

"I would be overjoyed to see something finally done. Not just for me and this neighborhood but all the residents of North Providence who have to endure that ugly sight," says Al Aureilo, who lives behind the building.
An ugly sight made a little bit brighter, just for now.
"I think the artist did a great job, as a matter of fact I want his card and if at any point we wanted some art work done we'd be willing to call him," says Lombardi
The owner of the building has until August 2 to tear it down or bring the city to court.
(C) WLNE/ABC 6 2018