Bullet riddled car crashes into Providence home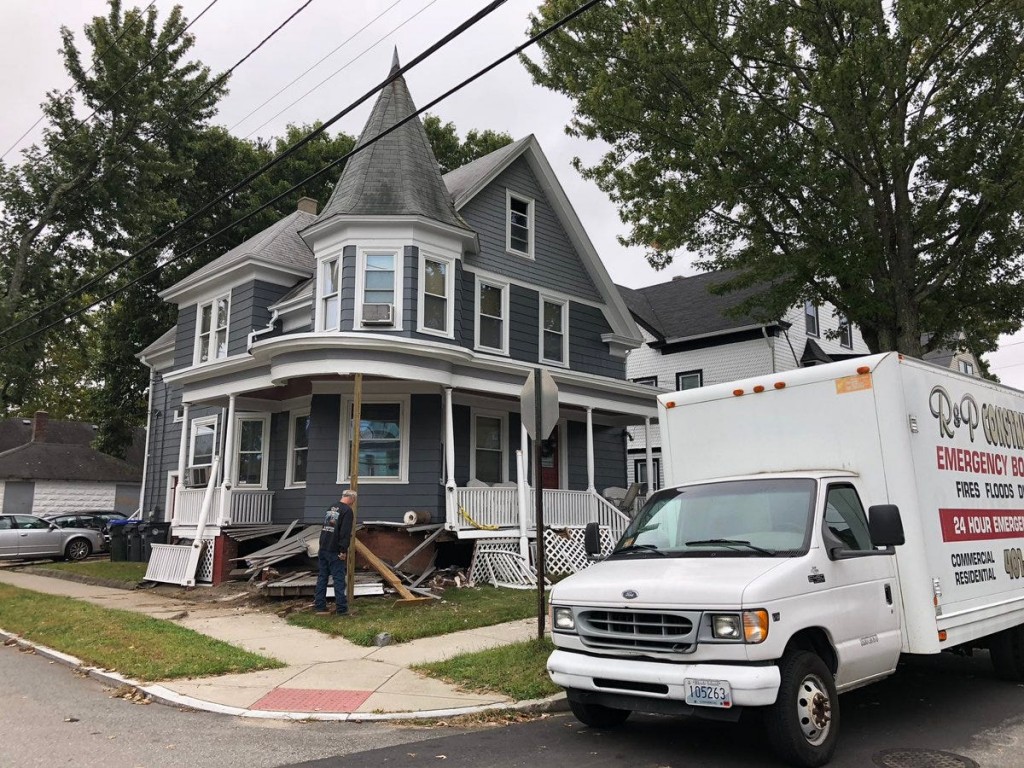 Email: mrandall@abc6.com
Twitter: @MRandallABC6
PROVIDENCE, R.I. (WLNE)— It was a crazy Sunday night for college student Emily Snow. She was just about asleep around 12:30 when she heard 10 popping noises in quick succession.
"I thought they were fireworks but then it got really real," she said.
Moments later Snow says a bullet riddled SUV with two men inside crash into her neighbors' front porch.
The house, which sits at the intersection of Massachusetts and Virginia Avenues in the Washington Park neighborhood sustained significant damage. Thankfully, the homeowner was at work when all of this happened. He tells ABC6 News he's thankful that no one inside was hurt.
While he works with the insurance and construction crews to get repairs made on the house, those who live nearby want answers.
One couple came by Monday morning to see it all for themselves. They say incidents like this are becoming all too common on the south side.
"It's kind of nerve wracking at times because some little innocent kid could get hurt," the man said.
Still, he doesn't think moving out or taking extra steps to protect himself is going to do any good.
"I don't think it's the neighborhood. I think it's the situation and the people."
As for Snow, she's left to try and piece together the wild chain of events. She wonders why someone shot at that vehicle causing the driver to crash. And while she may never know for sure she does hope tonight will be quieter.
"It's crazy. I didn't expect that for a Sunday night or for anything like that to happen so close to my home."
© WLNE-TV 2018