Burn with Kearns: Local man healing one body, one mind at a time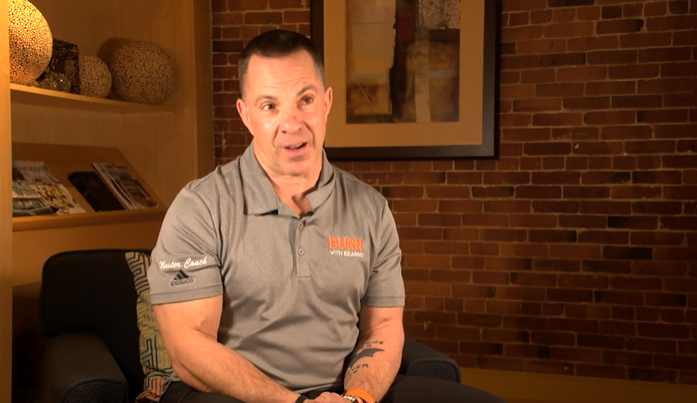 EVERETT, MA (WLNE) – The pandemic has, no doubt been hard on everyone. For those dealing with mental illness, it's been even harder.  Nearly 1 in 5 US adults live with a mental illness, and one local man is trying to help.
Massachusetts native Kevin Kearns himself has dealt with adversity.  He was bullied growing up and lost his Dad to alcoholism at a very young age.
"If addiction is a disease, what is mental illness?" Kearns told ABC 6.  He's been an advocate for those struggling and has even written and published two books trying to help those who have been bullied or who struggle with mental illness.
"I tried to commit suicide 12/22/19 by slitting my throat and then 12/23/19 by jumping off (a bridge). A state trooper stopped me, sent me to my therapist, who committed me," Kearns said.
He's now revered in the mixed martial arts community for his rigorous, "Burn with Kearns" routine, and he continues to speak to local kids about dealing with bullying and how to overcome it.
"If we have one kid that realizes he can do something with his life and that he isn't worthless, we won."
You can learn more about Kevin's journey, even set up a work out or purchase his books by clicking 
HERE!