Burrillville Boy with Luekemia Admitted to Hospital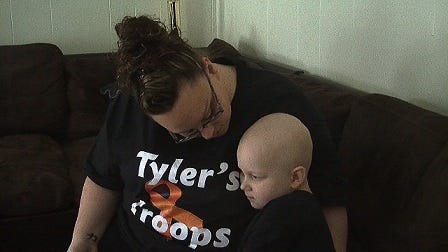 By Matt Blanchette
twitter: @mattblanchette
Tyler Seddon, the boy who is battling luekemia from Burrillville, is in the hospital
with a fever that's indicating an infection.
"Tyler (Seddon) has been admitted to Hasbro Children's Hospital. Please
keep him in your prayers," read a post Friday from TylersTroops on Facebook.
His mom is hoping he gets better for his birthday
celebration on March 6th.
The Burillville Police Chief is making Tyler Chief of police
on his big day. He'll get to participate in roll call and the day will be capped off with a celebration at Wright's Farm.
Thousands of police and fire units across the country and world have responded to Tyler's story.