Burrillville High School on probation after alleged racist incident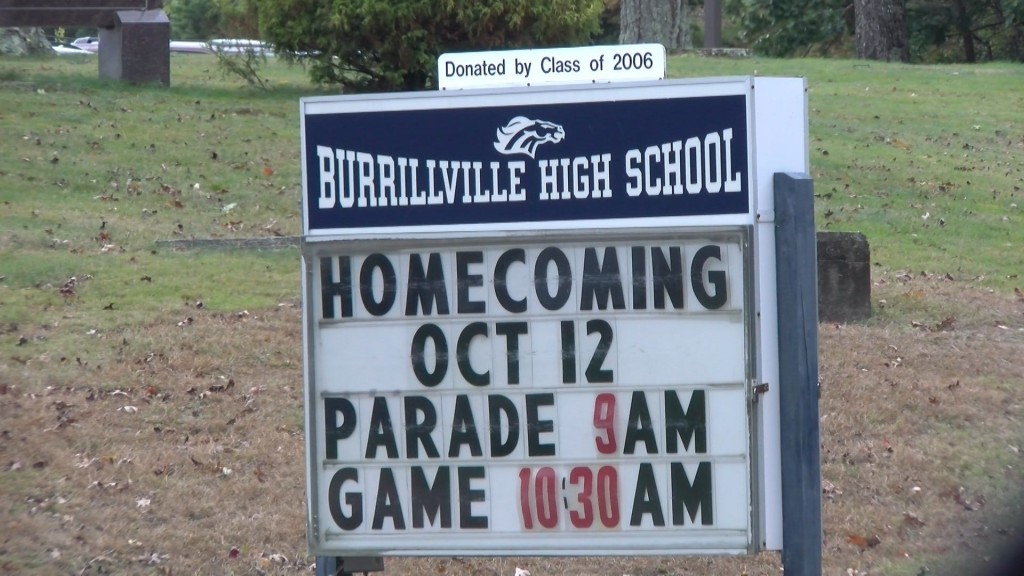 BURRILLVILLE, R.I. (WLNE) – Punishments have been handed out after an alleged racist taunting incident from students in the crowd at a Burrillville High School women's volleyball game.
The spectators, dressed in the colors of the American flag, were accused of demonstrating "cultural insensitivity" toward the Central Falls girls' volleyball team.
At a special meeting of the Rhode Island Interscholastic League on Friday, the Principals' Committee on Athletics placed Burrillville High School on probation for one year for lack of sportsmanship.
As part of that probation all students are prohibited from attending the upcoming women's volleyball game which is next Wednesday Oct. 16.
Visiting teams will be escorted through the parking lot by an administrator/supervisor and police will be present in the parking lot after all games.
There will also be workshops on cultural competence.
Members of the Burrillville school community say the probation requirements seem excessive.
"If something happened, we deserve whatever consequences that there are," said Burrillville parent Mike Rivers. "But if it didn't happen, if it was someone's perception of what was said, then it's not fair to other kids here. And now they've got to walk on eggshells."
Another Burrillville parent says perceptions of racist taunts are being given too much weight.
"You can't make decisions that affect the entire school and all the athletic programs based on perceived harassment," said parent Christine Hammond. "A larger number of people said no. We were all there too, and we didn't hear that."
Hammond says Burrillville's reputation is suffering.
" We have more sportsmanship awards than I can count," she said. "So the idea that this comes down to sportsmanship is really sad. We're being perceived really terribly. And it's not true. It's really not."
Hammond adds that parents are exploring possibilities for appealing the decision.
Below is the RIIL's full decision: