Burrillville police investigate missing person case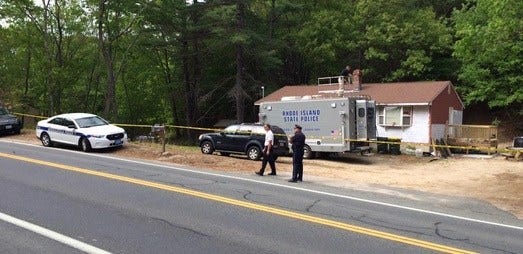 By News Staff
Reporting by: Rebecca Turco
The mystery continues surrounding a missing man from Worcester.
Police say 60-year-old Domingo Ortiz was last seen on May 5th at a home on Douglas Pike in Burrillville.
State and local police have been on scene at the home for hours Thursday, searching for clues after getting a frantic call from the man's family. Police say Ortiz was visiting the residents of the home, who appear to be "associates" of his, and not family.
Burrillville Police Chief, Colonel Stephen Lynch, says police are investigating this as a missing person's case—but the ante is upped.
The State Police Mobile Crime Lab has been on scene which is raising questions that police have not yet answered.
Neighbors are surprised to have such a heavy police presence in the area. Katie Lavoie lives across the street from the house police are searching and says she's "never seen the owners around."
Police have been to this property in the past but would not elaborate why, which is leaving neighbors worried. But neighbors also say they hope police find Ortiz alive.
So far, police have not located Ortiz and have not made any arrests in the case.
© WLNE-TV 2015