Burrillville Man Arrested For Abusing Infant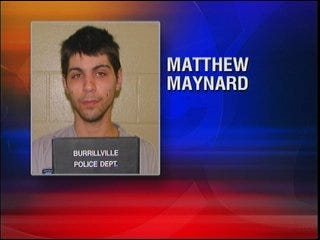 Burrillville Police have arrested a 23 year-old man for severely beating a 28 day-old baby.
A doctor at the Landmark Medical Center called police early Saturday morning to report that he had just treated an infant with severe head injuries. The baby was transferred to Hasbro Hospital in Providence and Burrillville Police and the DCYF began an investigation.
Later that day police arrested Matthew Maynard of 72 Hillside Drive in Mapleville and his bail was set at $50,000 with surety. Maynard was back in court today and the bail was kept at the same level. He was held without bail on a violation of an unrelated prior charge.
ABC6 Reporter Erica Ricci has the details from Hasbro Children's Hospital.