Businesses buzzed for a COVID-19 restriction-free St. Patrick's Day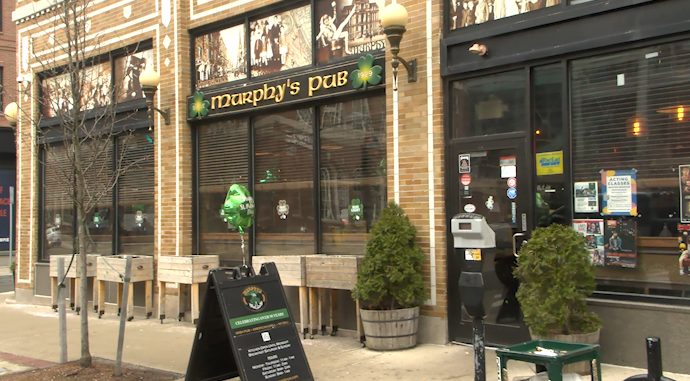 PROVIDENCE, R.I. (WLNE) – It's the first St. Patrick's Day in Rhode Island COVID-19 restriction-free.
Businesses across Providence are preparing for a busy day, one void of plexiglass, social distancing stickers, and asking people to mask-up.
Louis Ferrazzano is the Owner of Murphy's Providence. The Irish Pub is expecting a large turnout and hopes business can make up for lost time.
"Just the amount of hype and people talking about it, like, 'I'm going to see you in a couple days' has been overwhelming, so I'm expecting a long day," Ferrazzano said.
Ferrazzano says it's been a rough few years. Two years ago, the state went into lockdown and the bar closed its doors the day before St. Patrick's Day. Last year, restrictions were in full swing, and they had to require that people stay seated.
"It was hard, especially on a day like today," Ferrazzano said. "St. Patty's Day– to be on top and separate people and to do it safely was very difficult. The fact that we can kind of let that go a little bit and focus on what we're good at, which is making people happy, giving people some food and drinks, is definitely a relief."
Though it's a feeling of cautious optimism, Ferrazzano says he has hope their pub and many others will continue recovering and have many more successful days ahead.
"Conventions have been starting to rev up for us across the street, so that's been good," Ferrazzano said. "Obviously PC doing so well throughout the season was good for us because they play across the street as well. Just seeing people out more is nice, so today will be as packed to the gills as we can."