Businesses, fire dept. inconvenienced by Atwells bridge repair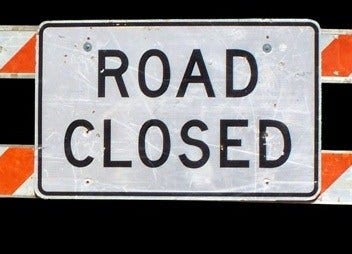 Nicole Brazier
@NicoleBrazierTV
nbrazier@abc6.com
PROVIDENCE – Orange cones mark the beginning of road closures between Eagle Street and Tuxedo Avenue in Providence. It's the Atwells avenue bridge… gateway to Federal Hill, and a popular shopping plaza, where tenants fear the worst for their business.
"People look for easier stuff, you know? I mean this is not the only plaza in providence. It could be somewhere else in Massachusetts, I don't know. Maybe some of them are going to go somewhere else," said Charbel Kosseifi, owner of Vasilio's Pizza.
On top of that, the new traffic pattern could put a damper on emergency response time. A Providence fire station with engine 14 is right in the cross hairs of the construction.
"When you pull out of that fire house you have to take a right, go down Eagle St. and go around the block. If it's a night and there's not a lot of pedestrians around they could even cut through that market there and cut across the street," said Providence Fire Chief of Operations Daniel Crowley.
The bridge will stay closed for the remainder of the year while the top of the structure is repaired. It was damaged during the floods of 2010.
The Providence Fire Department says it's been working with theDOT to plan alternative routes for emergency response vehicles.
"Depending on where the call is, if it's up on Academy certainly engine 15 could drop down and pick up some of engine 14's runs, but we don't anticipate much of a delay with engine 14 responding out of there," said Crowley.
The bridge closure will also affect some RIPTA routes. For more information check out their website www.ripta.com.
(c) WLNE-TV 2014