Butler Hospital administers world's first dose of drug for Alzheimer's treatment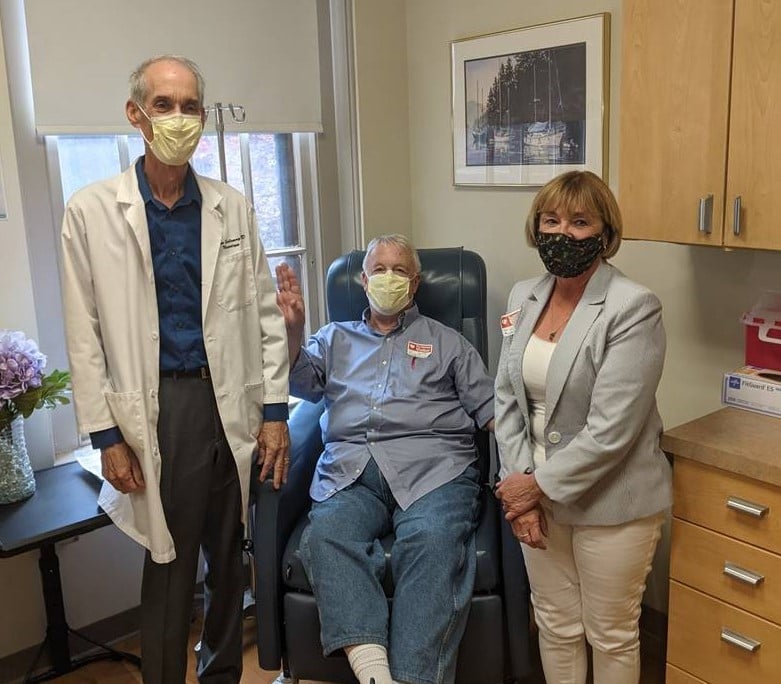 PROVIDENCE, R.I. (WLNE)- Butler Hospital administered the world's first dose of a drug that helps slow the progression of Alzheimer's disease on Wednesday.
The U.S. Food and Drug Administration approved the drug, Aduhelm, on June 7.
Aduhelm lowers amyloid plaques, slowing the progression of Alzheimer's in people diagnosed with mild cognitive impairment or early Alzheimer's.
Marc Archambault of South Kingstown was the first to receive the treatment. He was diagnosed with early-onset Alzheimer's Disease and is a research participant at the Memory and Aging Program at Butler Hospital.
"I feel very lucky to have the opportunity to receive this treatment at Butler Hospital with Dr. Stephen Salloway and his great team. People who have Alzheimer's and their family, especially caregivers, know how hard this disease is. Hope and empathy needs to be in action for us, and for all people who have a disease with few treatments available," Archambault said.
Rhode Island was a big factor in Aduhelm's approval. The state contributed one of the largest number of participants enrolled in clinical studies, leading to the drug's approval.
"We will now diagnose AD earlier with more specific tests and with a treatment aimed at slowing its progression. The real heroes are the thousands of study participants who put themselves on the line to make this advance possible. This is a turning point offering new hope for patients and families and this is only the beginning as we move forward to develop blood tests and treatments.," said Dr. Stephen Salloway, who served as the co-chair of the global investigator steering committee for Aduhelm's Phase 3 studies.
Eligibility criteria and other information for those interested in seeking treatment with Aduhelm at Butler Hospital is expected to be available in the coming days, on the Memory and Aging Program website at butler.org/memory or by calling (401) 455-6402 or e-mailing memory@butler.org.
© WLNE-TV 2021