Buttonwood Park Zoo has black bears again with arrival of 2 cubs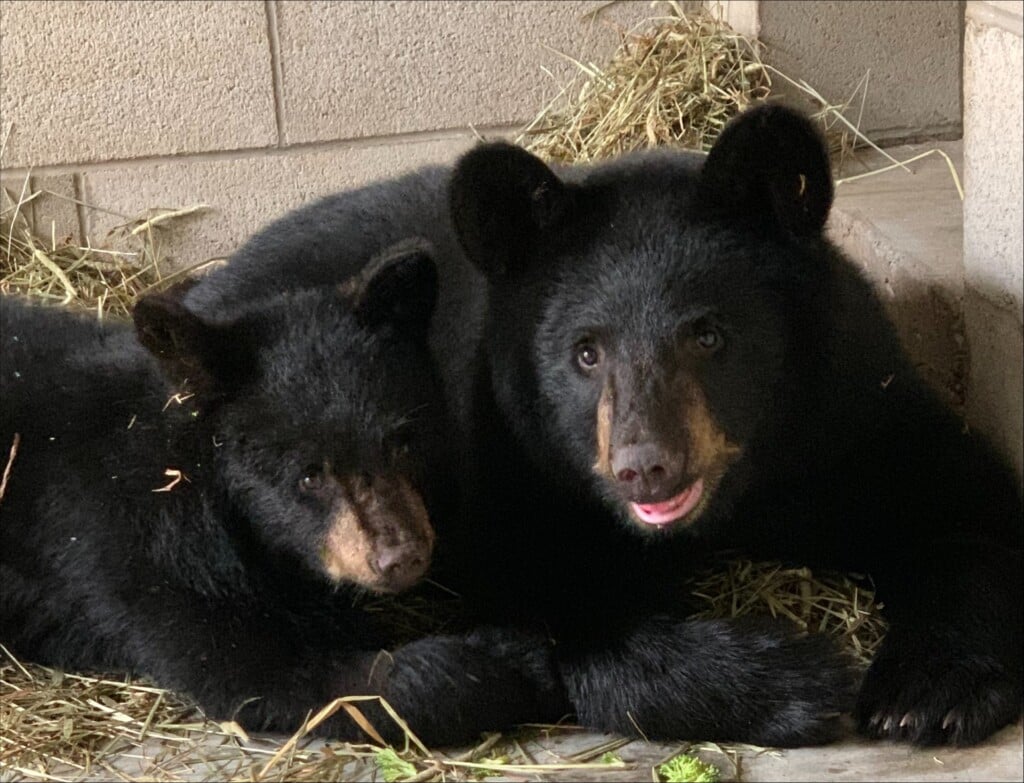 NEW BEDFORD, Mass. (WLNE) — The Buttonwood Park Zoo in New Bedford recently took in a pair of black bear cubs.
The cubs came to New England from the Alaska Department of Fish and Game after they were orphaned in the wild.
The zoo hasn't had black bears since last September, when 23-year-old Toby passed away. He had lived at the zoo with two females, Amy and Ursula, since 2000.
"Providing a home to orphaned, non-releasable wildlife is paramount to our mission," said Zoo Director Gary Lunsford. "Given that BPZOO has been caring for black bears since our inception in 1894, we jumped at the opportunity to work with officials in Alaska to provide a forever home to these cubs in need."
The cubs, an estimated 8-month-old male and 7-month old female, were orphaned after apparent "conflicts" with bears and humans in Homer and Eagle River in Alaska.
They were named Moose and Oona, after the state animal and a lake not far from Juneau.
"He is the sweet and gentle type – gently taking treats from us, while she is showing us her sassy side. Both cubs are eating well and appear to be in excellent health," said Emmy Budas, a veterinarian at the zoo.
The cubs will be in quarantine for 30 days to give them time to adjust to their new home.
"We look forward to introducing the new bears to the community," Lunsford said. "We expect this will happen sometime towards the end of September."
"In the meantime, please do your part to keep bears wild," he added. "You should never feed or otherwise approach a wild bear. Be respectful of nature so that we can protect it together."