Buttonwood Park Zoo in New Bedford unveils new baby sloth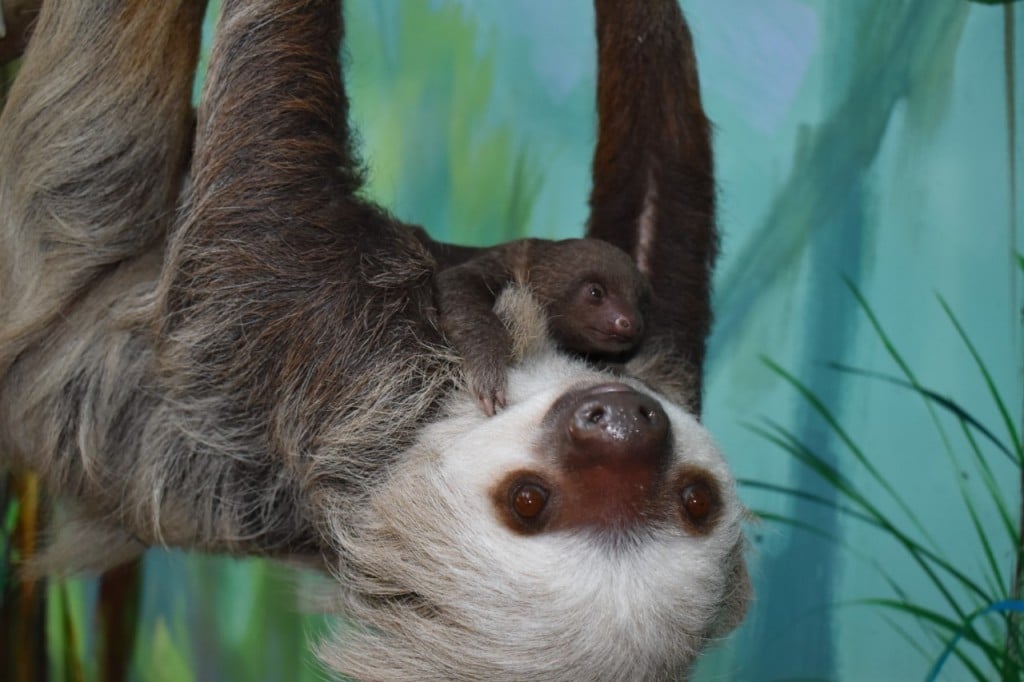 NEW BEDFORD, Mass. (WLNE) – The Buttonwood Park Zoo shared the news of a new baby Hoffman's two-toed sloth with the public on Monday.
The baby is the first two-toed sloth born at the Zoo in its 127-year history. The baby was born on June 22 to 12-year-old female Sandy and 20-year-old male Bernardo.
The baby sloth will cling to its mother for about a year. Its growth will be monitored with weekly weight checks.
"Sandy is doing a great job," said Jessica Martinho, a zookeeper who cares for the sloths. "She is sleeping and eating; the baby is nursing – both are doing exactly what they should be doing."
The sex of the baby has not yet been determined.
For more information, visit bpzoo.org.