Buttonwood Park Zoo welcomes critically endangered Panamanian golden frog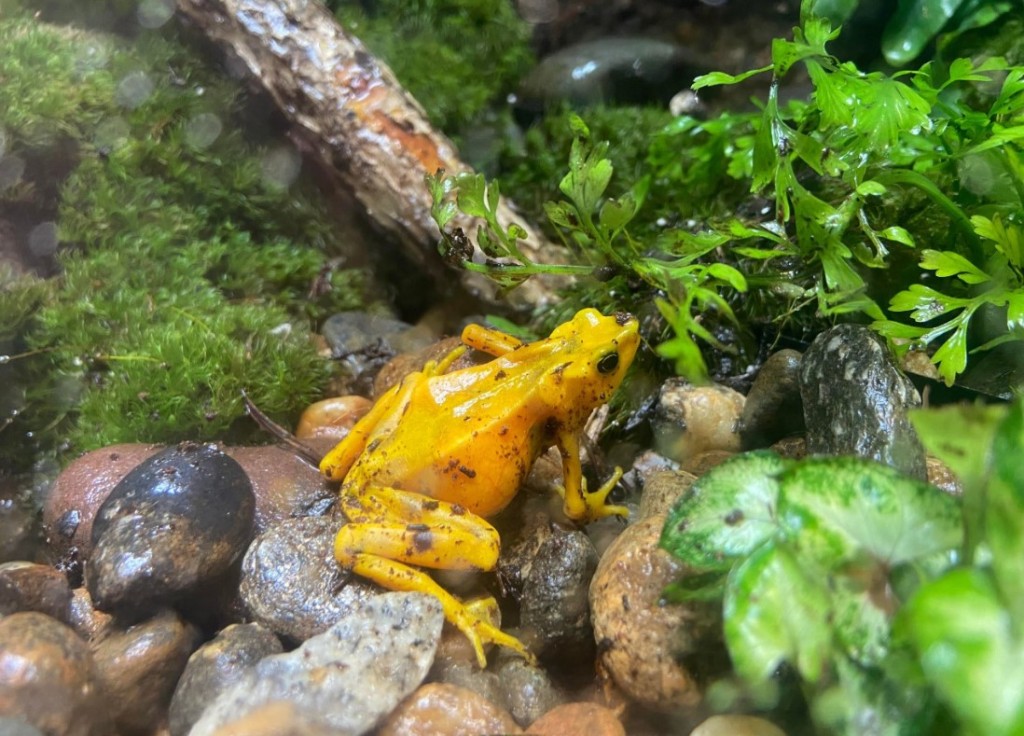 NEW BEDFORD, Mass. (WLNE) — The Buttonwood Park Zoo welcomed a few new faces to one of its habitats — the critically endangered Panamanian golden frog.
The five female frogs arrived in New Bedford from the Nashville Zoo in Tennessee, as part of a Species Survival Plan program.
"The goal [of the program] is to cooperatively manage animal populations to ensure the sustainability of a healthy and genetically diverse population while enhancing the conservation of this species in the wild," said the zoo.
The Panamanian golden frog hasn't been seen in the wild since 2009, and had an 80% decline in population within the past 10 years, according to the zoo.
"Conservation is at the heart of what we do here at BPZOO," says Director of Conservation and Community Engagement, Josh Thompson. "Amphibians are disappearing from our planet at an alarming rate – one that far exceeds the rates of birds and mammals – and this worldwide decline is so dramatic, it is being referred to as the Global Amphibian Crisis."
The habitat is located the front lobby of the zoo. Admission is not required to view these unique amphibians!