Buttonwood Park Zoo welcomes birth of red panda cub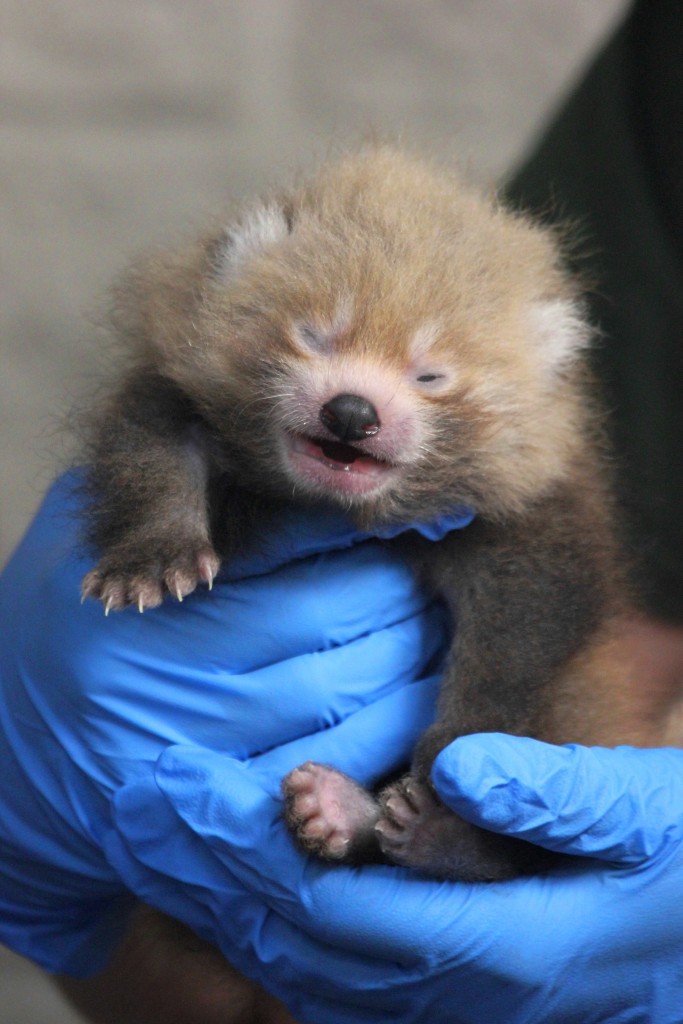 NEW BEDFORD, Mass. (WLNE)– Buttonwood Park Zoo has announced the birth of a healthy red panda cub, delivered to the zoo's 2-year-old female red panda, Marie.
Born June 4,the latest addition to the zoo weighed in just shy of 12 ounces, in its first examination by veterinarian Dr. Erica Lipanovich.
The cub will spend the next two months in the nest box, and will remain by Marie's side for the next year.
"We are waiting for its eyes to open and for it to start walking," Lipanovich said. "As the cub grows, its thick fur will eventually turn the iconic rusty red color that gives red pandas their name. The cub will join mom and dad outside when it can safely navigate the perching in its habitat."
Red pandas are native to temperate forests found in Nepal, India, and parts of China, the zoo said in a statement. They are considered endangered in their natural habitat.
The zoo hopes the new member of the family will help raise awareness to its work with the Red Panda Network, as it attempts to restore a stretch of forest in what would be the world's first protected area devoted to red pandas.
"It is wonderful that our guests will have a chance to gain even more of an appreciation of this beautiful species, but it's also an incredible opportunity for the Zoo to be able to connect our community to the plight of the endangered red panda and our conservation efforts to help protect this species in the wild, Buttonwood Park Zoo Director Keith Lovett said.
©WLNE-TV/ABC 6 2020