Buy a bottle of water, help someone in need
Humankind Water has started a new campaign to help homeless people get drinking water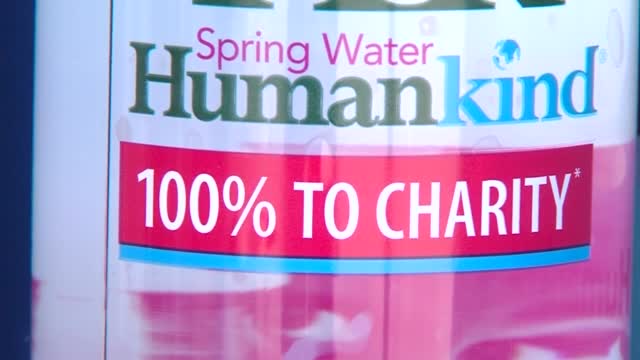 MIDDLETOWN, RI (WLNE) – On any given night, there are over 550,000 people who experience homelessness.  For homeless shelters their number one need is bottled water, and a Pennsylvania man is now doing his part to help those shelters out.
"Why on earth would I buy bottled water that I'm not gonna drink? Because there's a homeless person that needs it more," said TJ Foltz.  Foltz started Humankind Water, a company that aims to get clean drinking water to the developing world.
"It buys wells, it buys filtration systems for folks that don't have any clean water."
Humankind's new campaign however is aiming to get bottles of water to homeless individuals living here in the U.S.  Foltz is currently traveling across the Eastern part of the country dropping off donated bottles of water.  It's donated by you and me through purchases of bottled water through their website.  Basically, you buy a bottle of water, and they send it to a shelter, getting it into the hands of someone who needs it. Foltz recently dropped off nearly 20 cases of bottled water to Lucy's Hearth in Middletown that will now be distributed to residents who need it.
"I think it will give our families a peace of mind when they're in their travels that they have access to clean water because we'll have it here," said Ashley Salemi, the Operations Manager for Lucy's Hearth.
With those cases of water being delivered to Lucy's Hearth, Humankind is well on their way to hitting their goal of delivering 100,000 liters of water to those who need, in 26 states by Labor Day.
If you'd like to help out, you can visit http://humankindwaterdrop.com .