"Buy Local RI" Campaign Kicks Off for the Holiday Shopping Season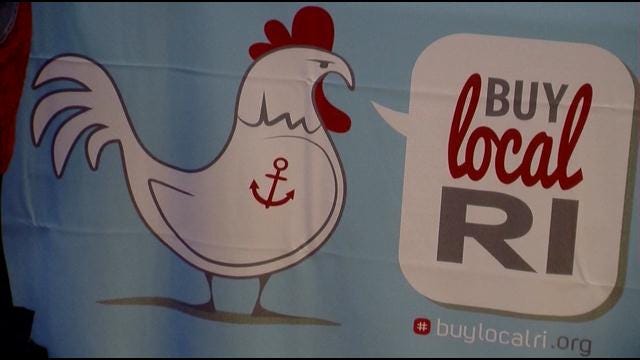 Twitter: @markcurtisABC6
They are tossing the dough, hoping to make more dough at Fellini's pizza in Cranston.
It is one of many small businesses participating in the "Buy Local RI" campaign this holiday season.
Businesses trying to get their slice of Christmas–time shoppers.
"Well I believe it bring s people from outside of town here, into Pawtuxet Village. People that haven't been here. You know people say, 'Where are you located?' 'Oh I've heard about that place, but I've never been there," said Kristy Knoedler, owner of Fellini's Pizza in Cranston and Providence.
The idea is to make local green like this (lettuce), turn into more green like this (money).
ABC6 Chief Political Reporter Mark Curtis said, "Economists now say that is Rhode Islanders just spent 10 percent more of their purchasing power at local businesses, it would generate almost 400 million dollars in additional state revenue."
The annual "Buy Local RI" event kicked off with business owners on Hope Street in Providence, joining political and civic leaders.
"It's our livelihood and I think we have really, we are completely dependant on local buyers, and we're all small businesses who struggle," said Pernilla Frazier, who heads the Hope Street Merchants Association.
Small businesses here are collectively the state's biggest employer.
So campaign's like "Buy Local RI" are seen as critical.
"What does that do to property values if these businesses disappear? So supporting them and a statewide initiative to do so, is really good," said Bill Jette, co-owner of Marcel Shoes on Hope Street.
The campaign is focused on the annual "Small Business Saturday" this coming weekend.