'Buy Nothing' coat drive spreads warmth throughout Providence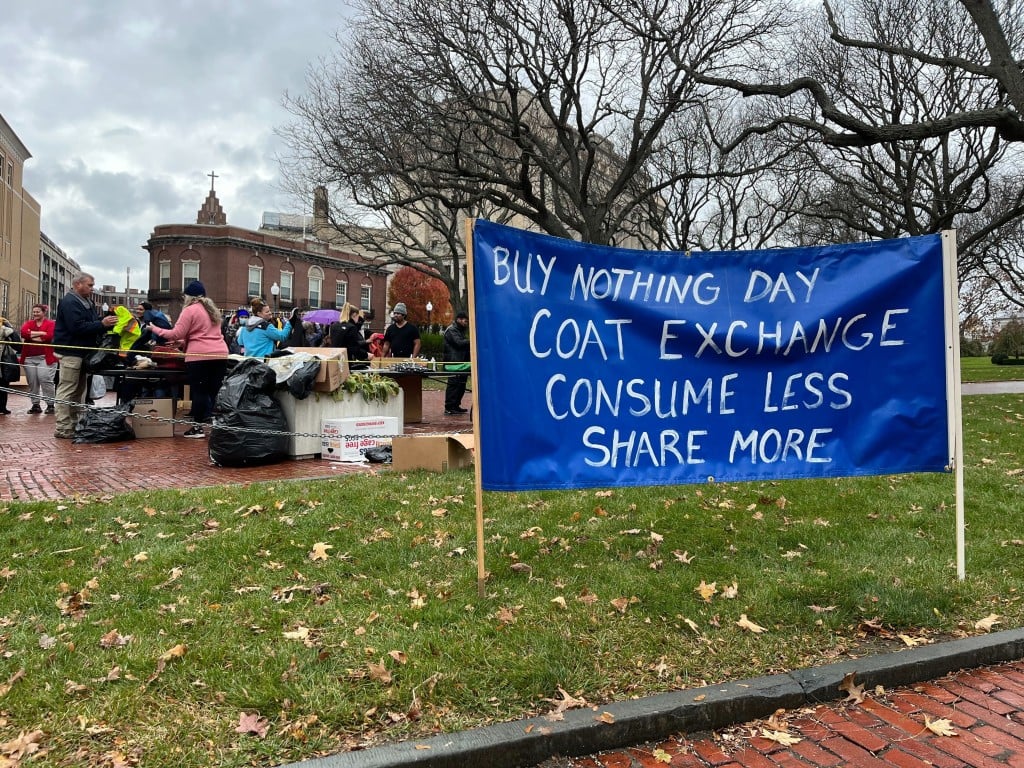 PROVIDENCE, R.I. (WLNE) — Coats, gloves, scarves, hats were among the winter gear that took over the Rhode Island State House to keep Providence warm.
Becka Carroll, "Buy Nothing" coat drive organizer, told ABC 6 Friday that she aims to reduce waste and keep the community warm before the cold season kicks off.
"We had bad weather today and still had such a good turn out, which I just think goes to show how much people need this," said Carroll.
In an interview with ABC 6, Carroll said the grassroots organization is calling on members of the State House to combat the housing crisis in the state.
"We can keep these folks warm today, but some of these folks don't have anywhere to go home to," Carroll said. "We need more shelter, housing, affordable housing."
"We have way too many people living out in the streets," she continued. "We have way too many people waiting for shelter. There are so many vacant buildings. There is no need for it."
Carroll said the "Buy Nothing" coat drive is a service that will be offered as long as it's needed, but she's hopeful that one day the need won't be here.
She also runs a "Spare a Pair" drive, where people can donate unopened, new socks, underwear, and menstrual products in the winter and spring.
To learn more about Carroll's organization, visit ricoatexchange.org or send an email to ricoatdrive@gmail.com.