California firefighters still battling wildfire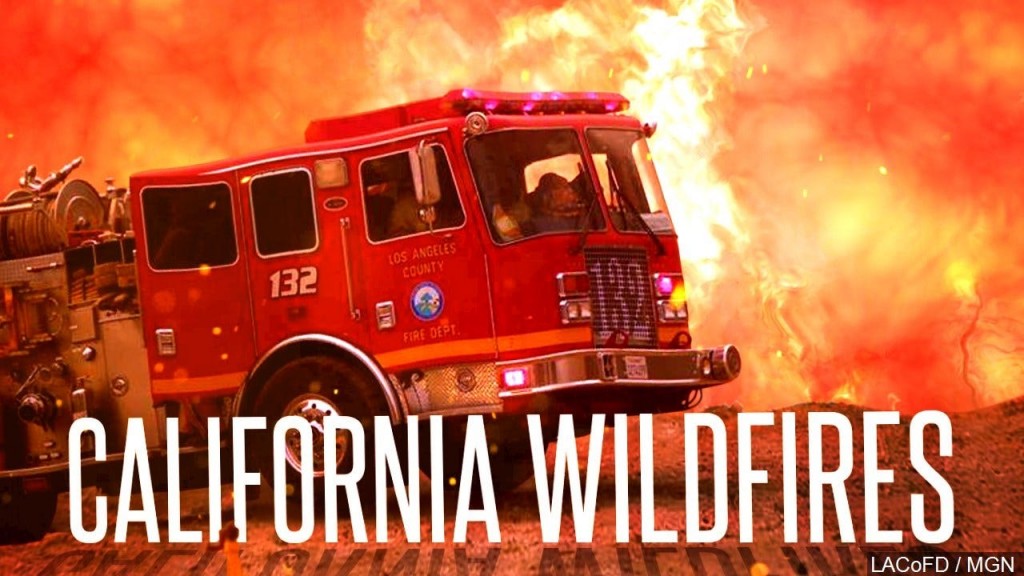 By: News Staff
ABC News/ABC6
Firefighters have been battling the blue cut fire just east of la for three days and still have a long way to go.
The out of control .blue cut wildfire is not letting up in southern California.
"It hit hard, it hit fast, it hit with an intensity that we hadn't had seen," said San Bernardino Fire Chief Mark Hartwig,
It started as a small brush fire then morphed into this massive blaze burning about 40 square miles.
Fire crews are fighting the flames on the ground and in the air, trying to stop the fire-fueled by intense winds from ripping through any more dry brush.
At least 82 thousand told to evacuate, but fire officials estimate that up to half are not budging.
Up north, there is better news. The Clayton fire is beginning to dwindle.
Roughly 4 thousand people in an area north of San Francisco are being allowed to return home.
This as 40 year old Damian Pashilk is charged with sparking those fires that destroyed nearly 200 homes and other buildings.
"It just caused devastation," said Lake County Chief Deputy District Attorney Richard Hinchcliff.
And much more devastation is expected.
The total number of homes and structures burned, in Southern California, is still unknown, but fire crews battling the blue cut fire are hoping for better weather heat as winds have made the firefight difficult the last few days.
©WLNE-TV / ABC6 2016