Call for foot patrols, zoning changes on Federal Hill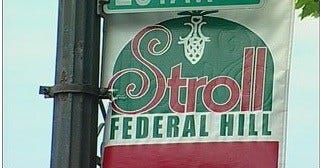 By Jennifer Petracca
Another violent weekend in Providence, specifically in the Atwells Avenue area, has prompted Senator Paul Jabour (D-District 5, Providence) to call for mandatory foot patrols and a change of zoning.
Jabour is looking to make changes, pushing for the district to be comprised strictly of restaurants with outdoor, single musician entertainment.
He says that nightclubs and bars should be moved to more appropriate areas in the city, claiming that those types of places are inappropriate for historic Federal Hill.
He stated, "Long term, I am calling for a complete review of zoning along Atwells Avenue and a change so that the district is for restaurants only. We need to go back to the drawing board and develop a comprehensive land use plan that is consistent with the residential neighborhood and commercial dining for which the area is well known."
Jabour says that Federal Hill residents shouldn't have to worry about their safety.
© WLNE-TV 2014