Campaign sign depicting noose draws criticism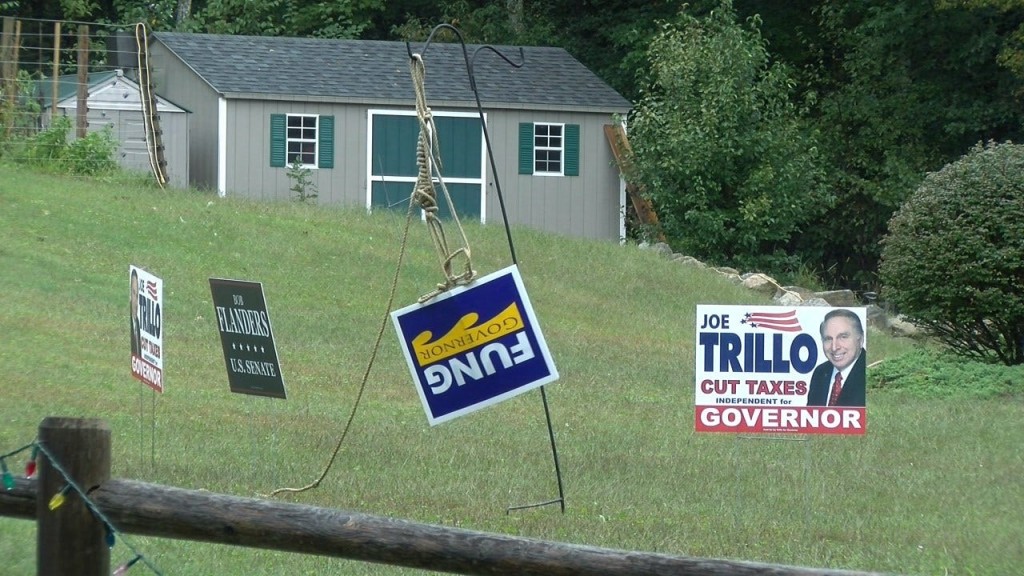 GLOCESTER, R.I. (WLNE) – The man behind the controversial display of Mayor Allan Fung's campaign sign has spoken out.
Ray Izzo says he considered voting for Fung in the primary until he refused to take part in all but one debate.
"I'm not racist – it's a political statement that I was upset as a voter, that he let me down," says Izzo.
But his display is drawing plenty of attention. Governor Gina Raimondo said it "borders on violence" and there's no place for it.
Fung says it speaks not only to Izzo but to the Joe Trillo campaign he seems to support.
Fung says if it were his supporter, he'd ask for it to be taken down.
"Think about the message this is sending. I believe the people of Rhode Island are better than this," said Fung.
Trillo says he doesn't condone it either.
"It's his right to do what he wants to do. I think it's not in good taste," Trillo says.
He thinks it was a misunderstanding, but wants to make it clear this display doesn't represent his campaign.
"We're not in this to throw racial names out there. But I gotta tell you this. The Fung campaign and all his little minions trying to label me a cavone – that is the most insulting thing you can call an Italian-American."
Trillo did not ask Izzo for his campaign signs back, but U.S. Senate candidate Bob Flanders, whose signs were on his lawn, did.
©WLNE-TV 2018