Campaign to put Nike billboard in North Smithfield started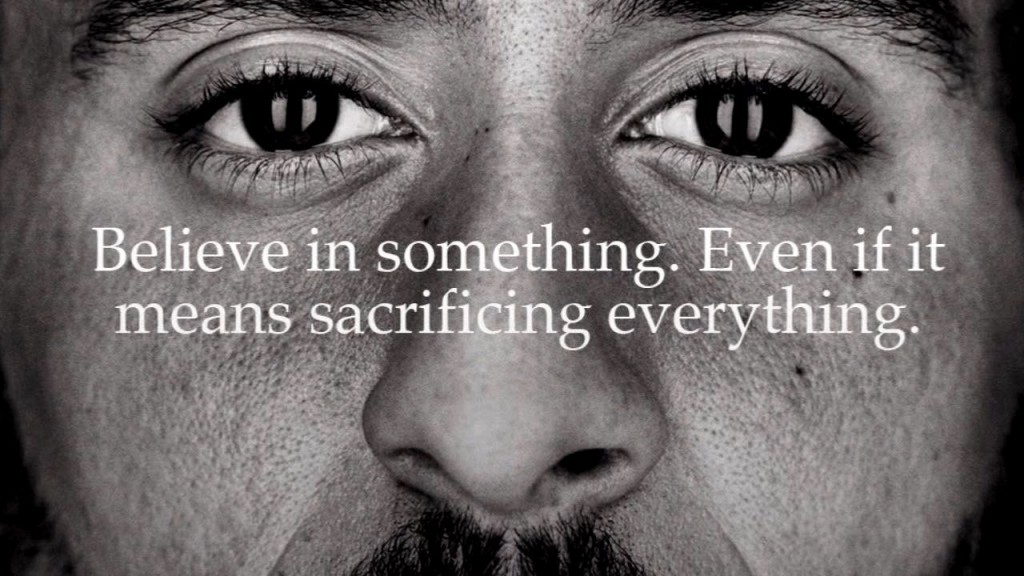 NORTH SMITHFIELD, R.I. (WLNE) — Some backlash after the North Smithfield Town Council passed a resolution asking town departments to stop doing business with Nike. The vote was in response to the company's latest ad campaign featuring former NFL quarterback Colin Kaepernick. But now some are thinking of ways to protest that decision.
A Go Fund Me campaign has been started to put a billboard in town showing support for Kaepernick and Nike. The man who started the fundraiser says the Town Council took this too far.
Plans to plaster Colin Kaepernick's Nike ad on a billboard in North Smithfield have been set in motion.
"I'm hoping to send a message to North Smithfield that we're not going to tolerate this," says Donnie Marble, a Providence resident.
Marble started the Go Fund Me campaign, spurred by the council's vote Monday night to shy away from doing business with Nike.
"I was going to move there because my job relocated and I was going to buy a bunch of property but you know what, after that it left a bad taste in my mouth and I don't want to do it anymore," says Marble.
The Council President John Beauregard is a former state trooper. He introduced the idea because he thinks Nike is sending a negative message about law enforcement. Marble sees it otherwise.
"It's not anti police. It's basically telling the police to focus more and be cautious of us, black people. That way when we're being pulled over, when something's happening to us, we're not dead," says Marble.
The resolution isn't law and can't necessarily be enforced but Marble says it still seems to be racially motivated and hopes if he raises enough money for the billboard, it will send a strong message to the 3 council members who voted for the boycott.
"You guys would have to look at it and say wow, we've created something more than what it should've been," he says.
There's also a group of people planning to take photos wearing Nike gear in front of North Smithfield Town Hall tonight.
© WLNE/ABC 6 2018